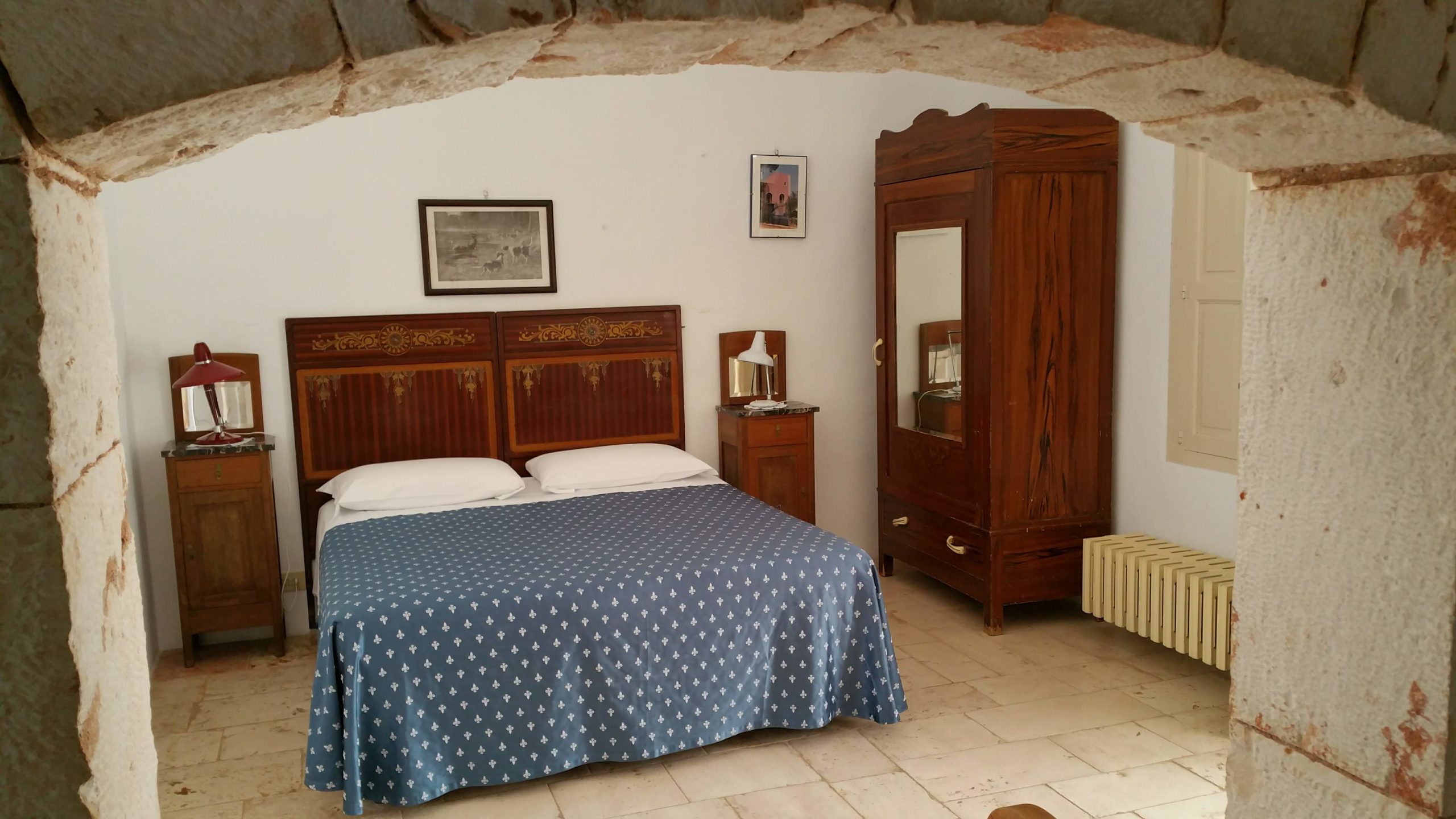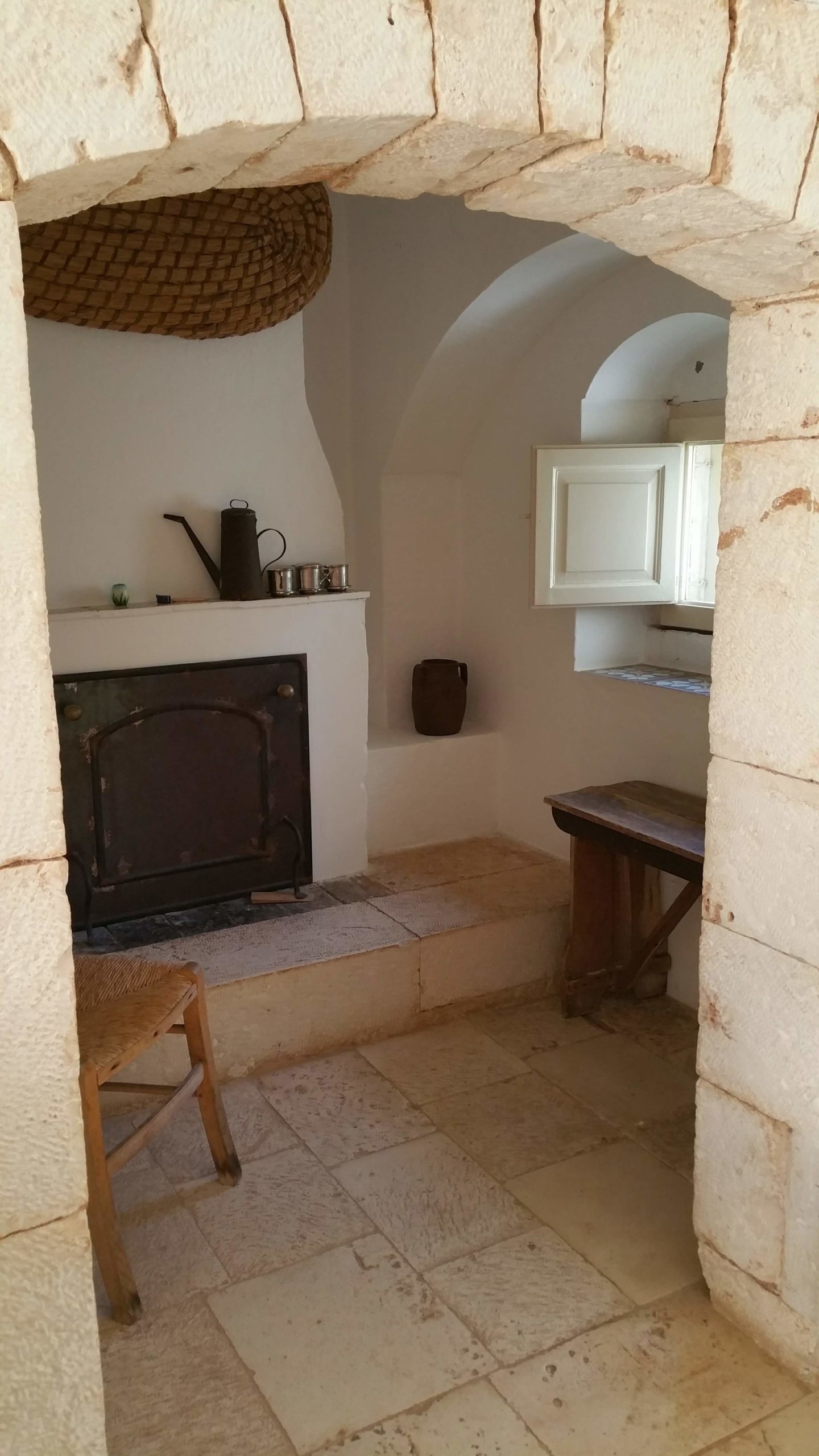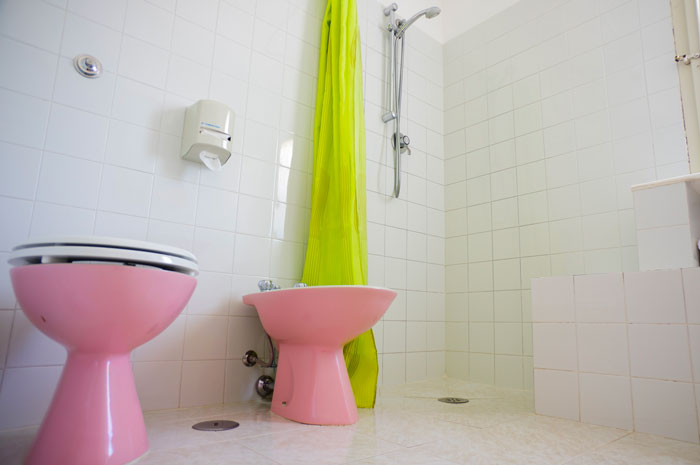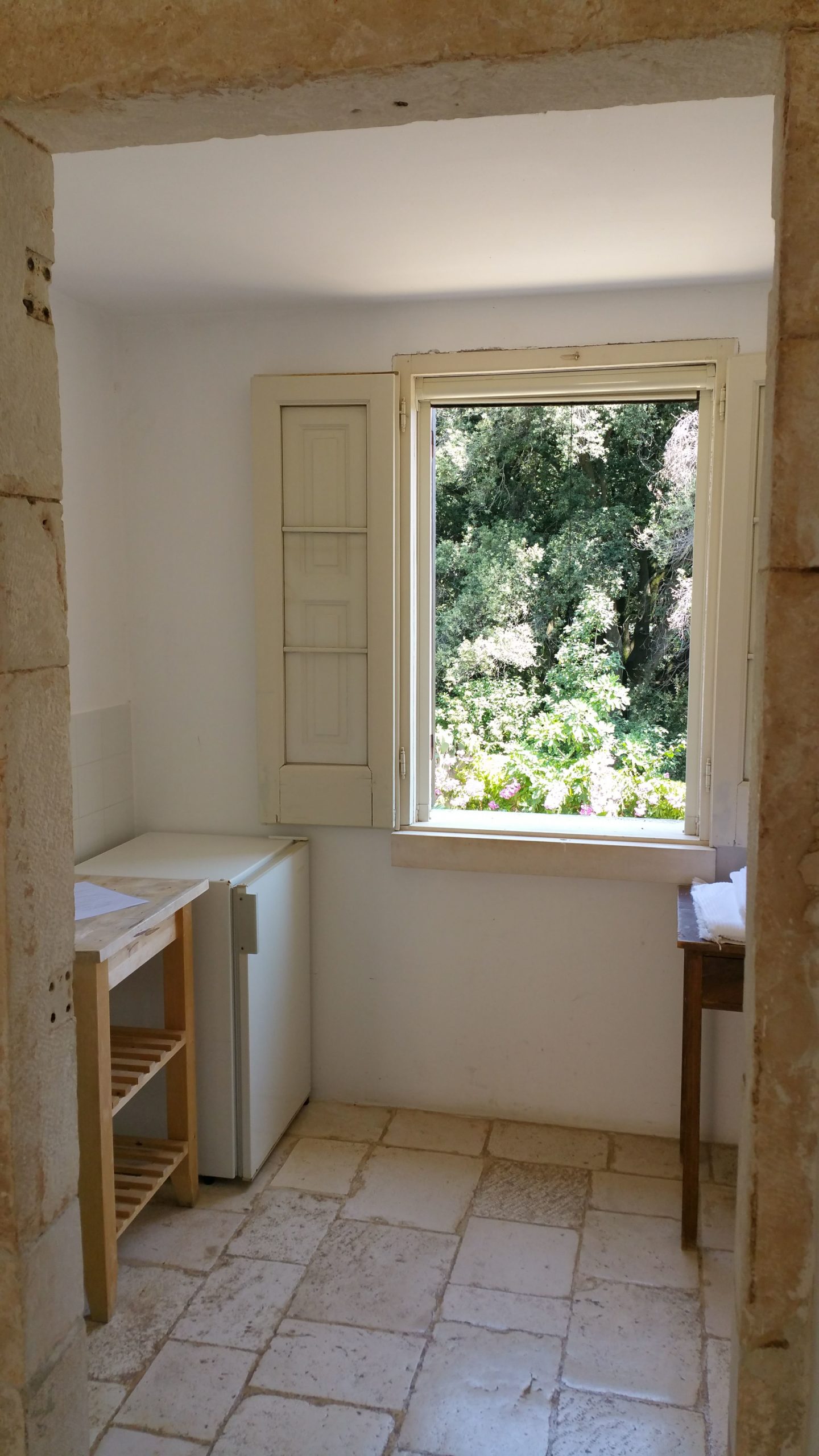 LA TORRE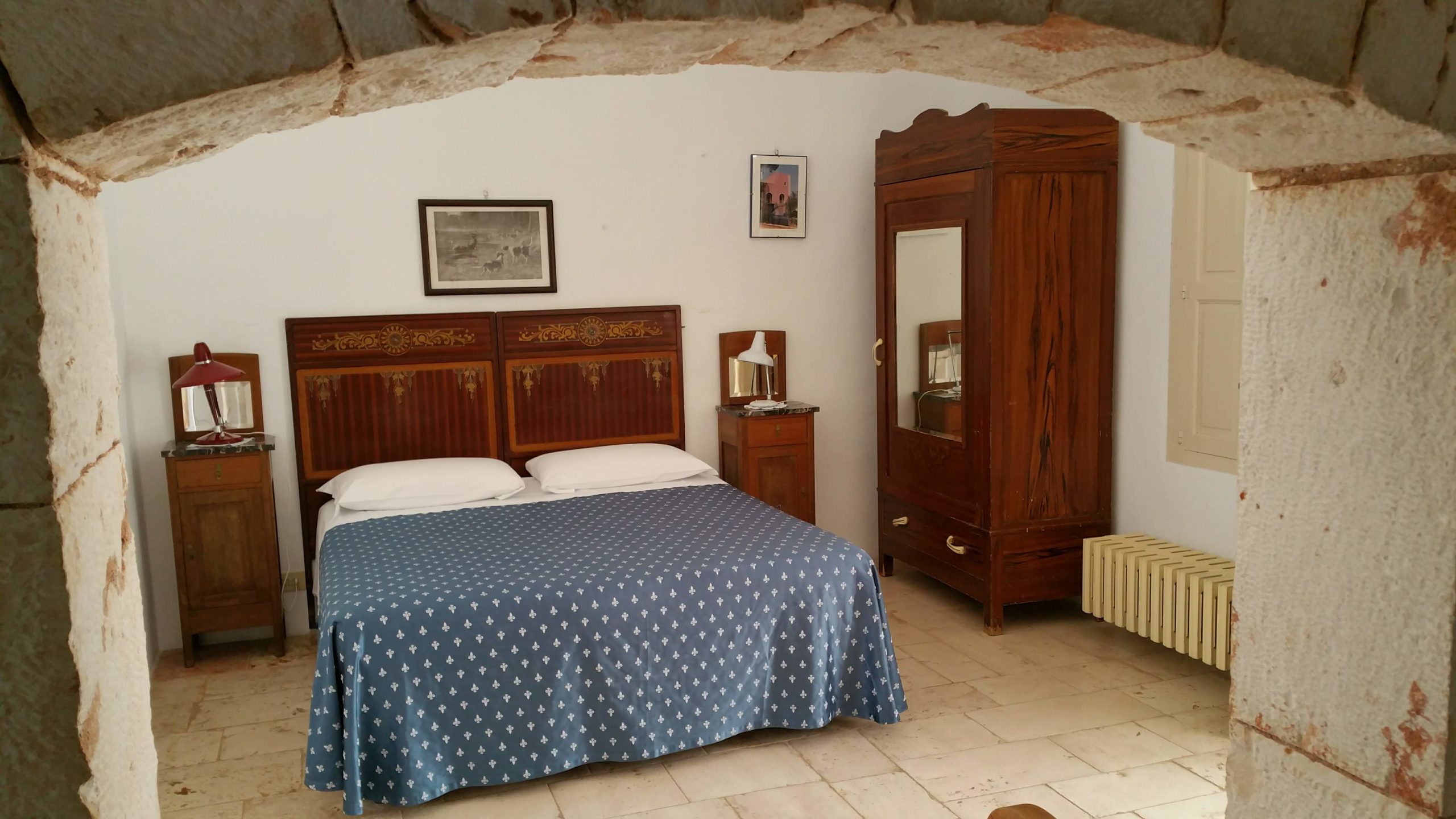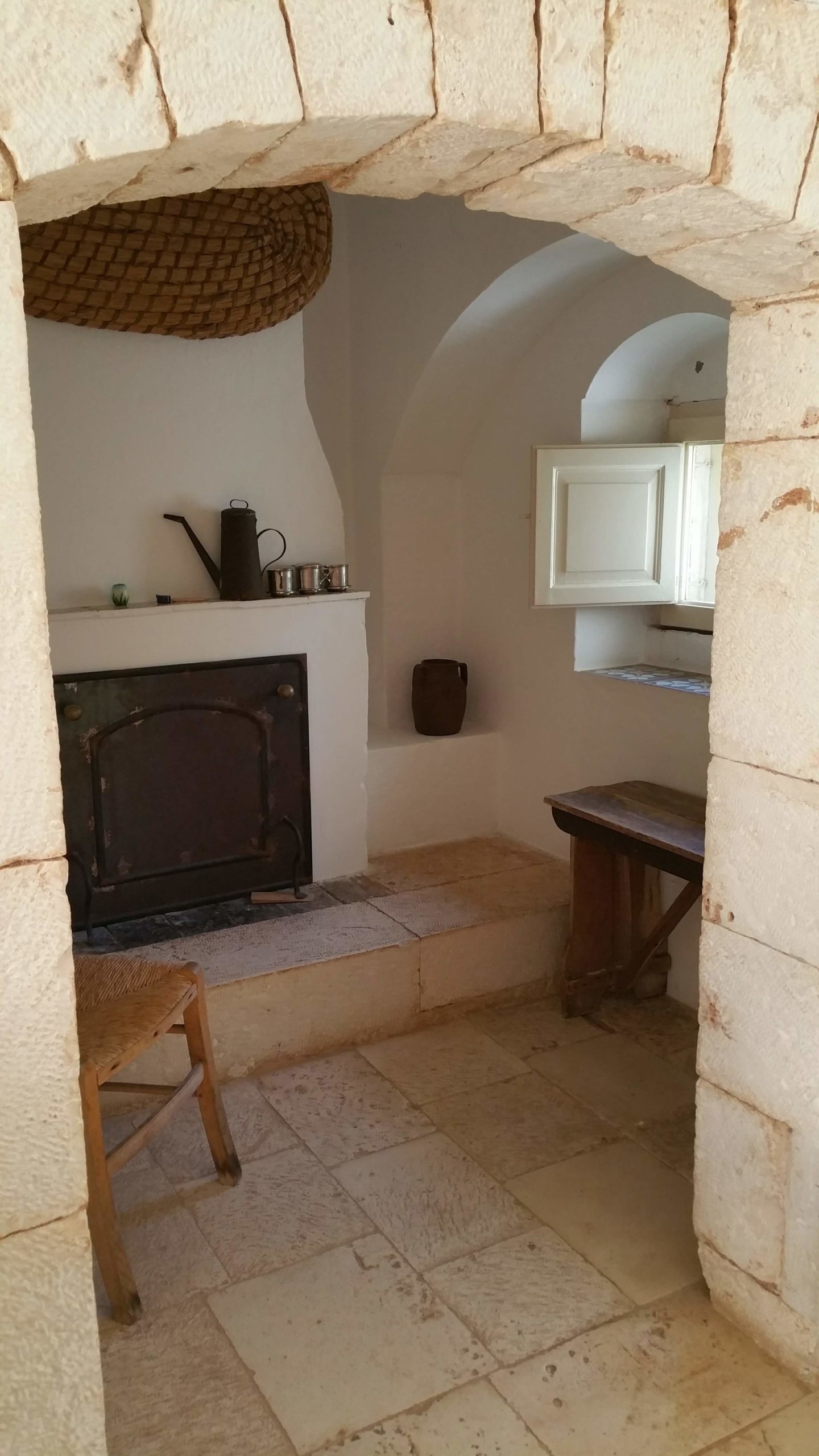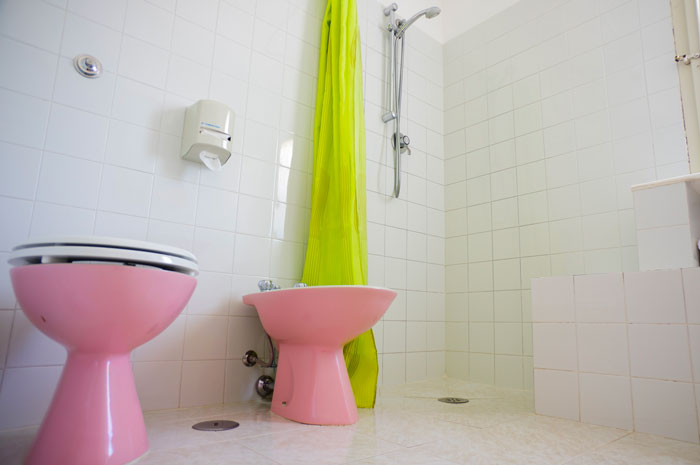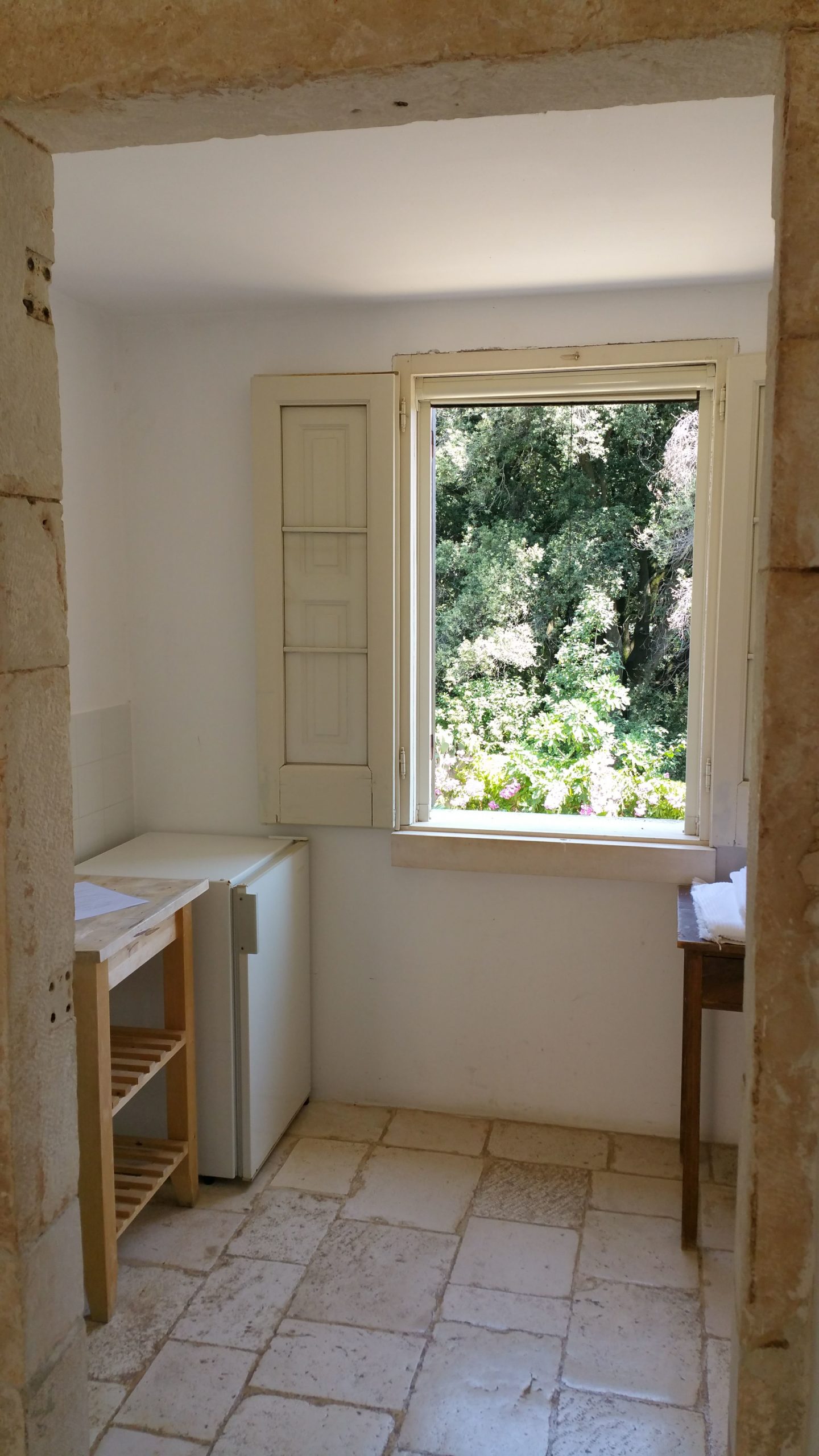 1 Double + 2 Single Beds
Air Conditioned
30 M²
Built in 1850, the structure predates the construction of the family's summer residence, with direct access from the courtyard and overlooking the garden.
Here one cooked for the workers, and they took shelter inside when it began to rain.
The large wood-burning oven was used to bake bread and during the summer to dry figs produced in large quantities.
The accommodation has a kitchenette with sink and fridge, no stove.
The alcove with the fireplace can accommodate a crib or a single bed.
A second single bed or crib can be added in the main bedroom. Therefore, it is suitable for a family with one or two children.

LA STALLA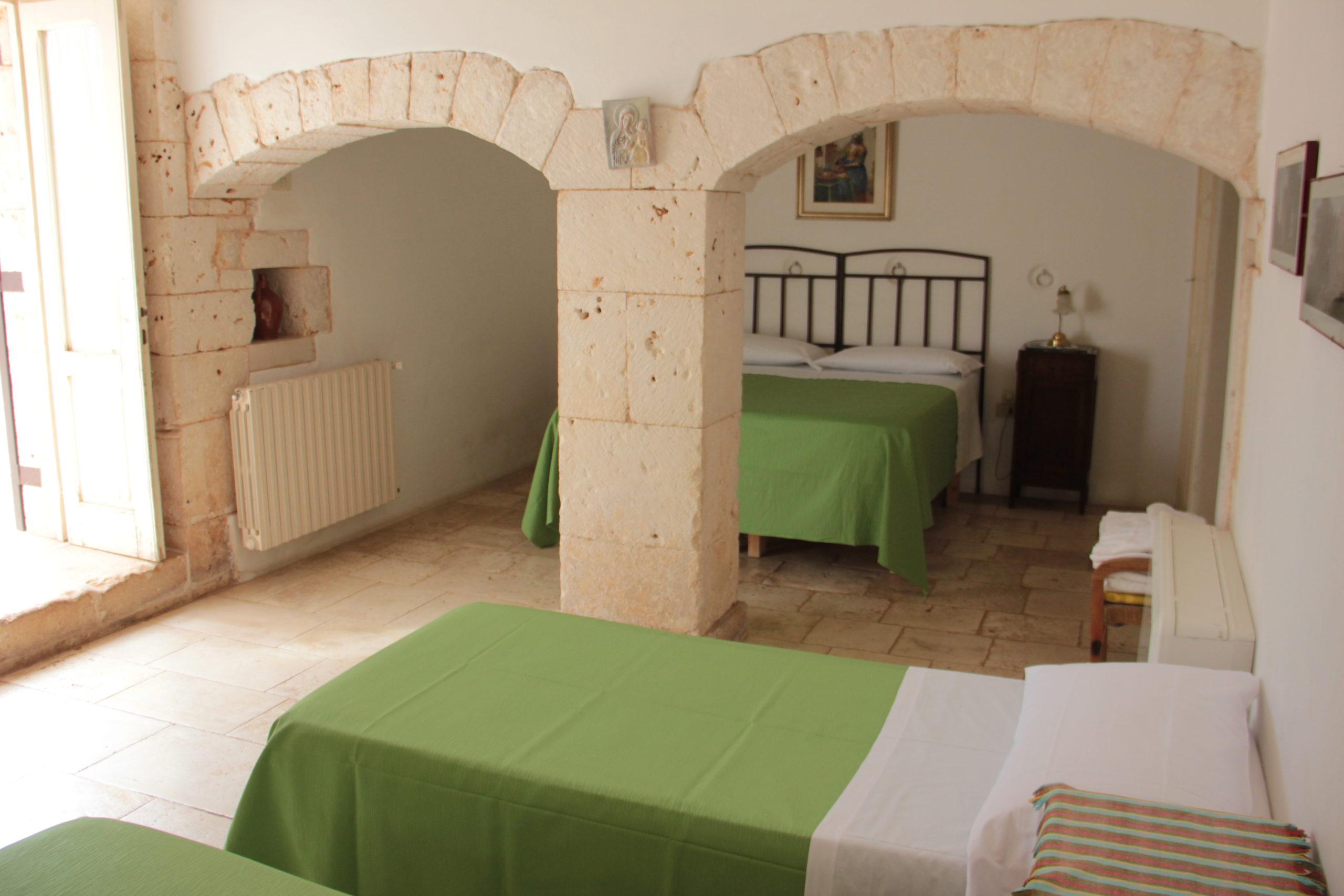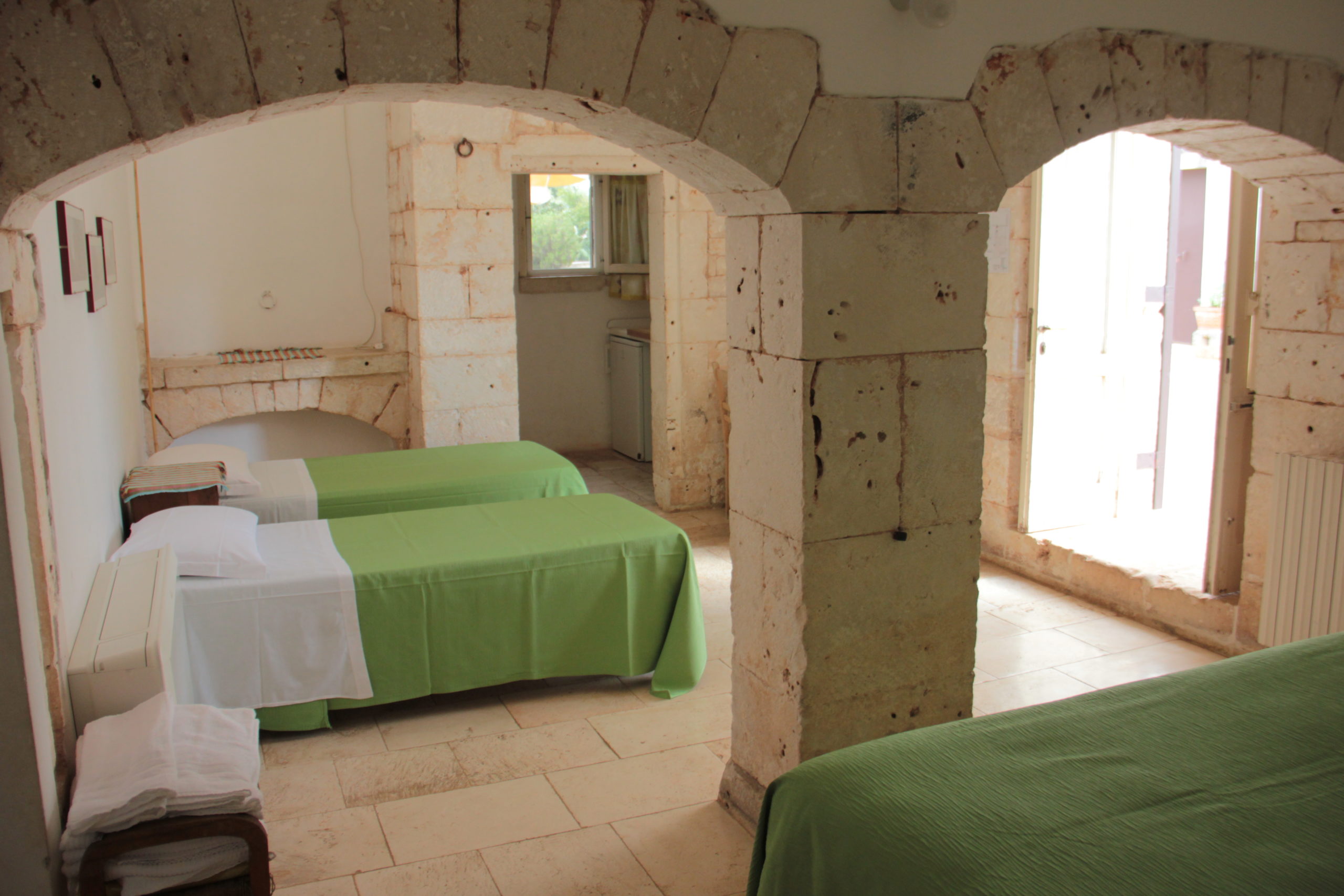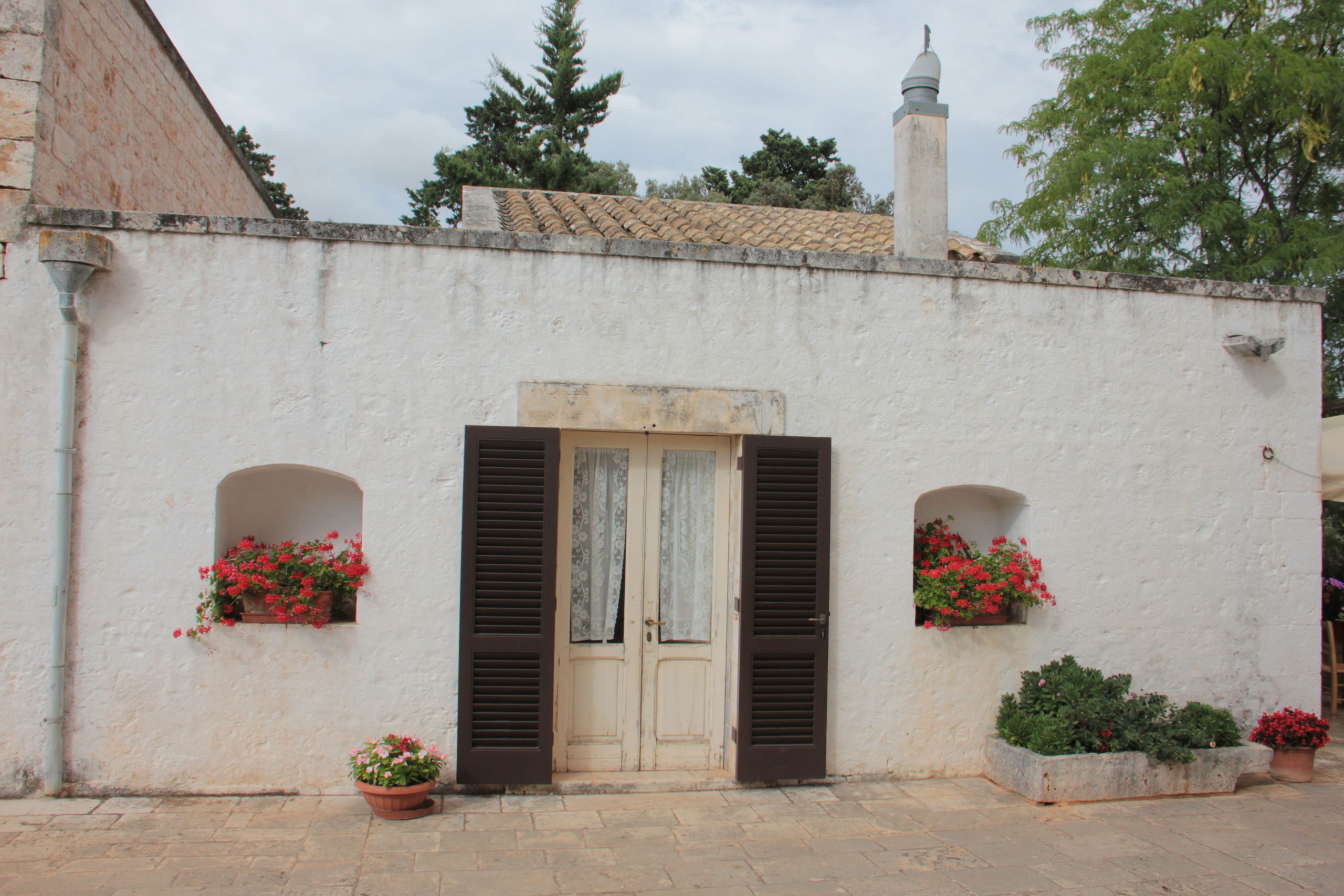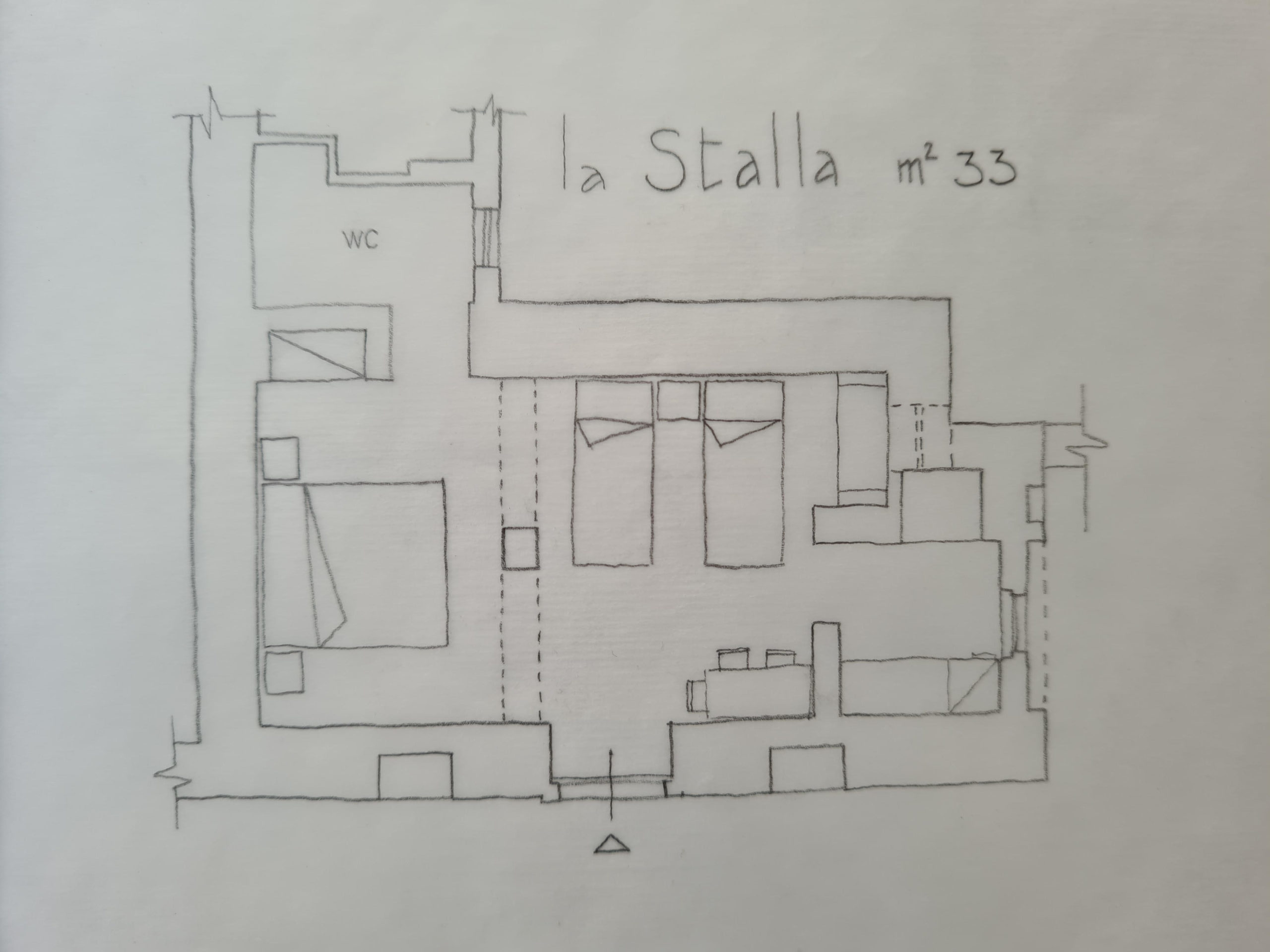 1 Double + 2 Single Beds
Air Conditioned
33 M²
A renovated apartment, formerly the stables belonging to the house. It overlooks the courtyard and is suitable for a family of up to four people.
The kitchenette has a sink and fridge, no strove.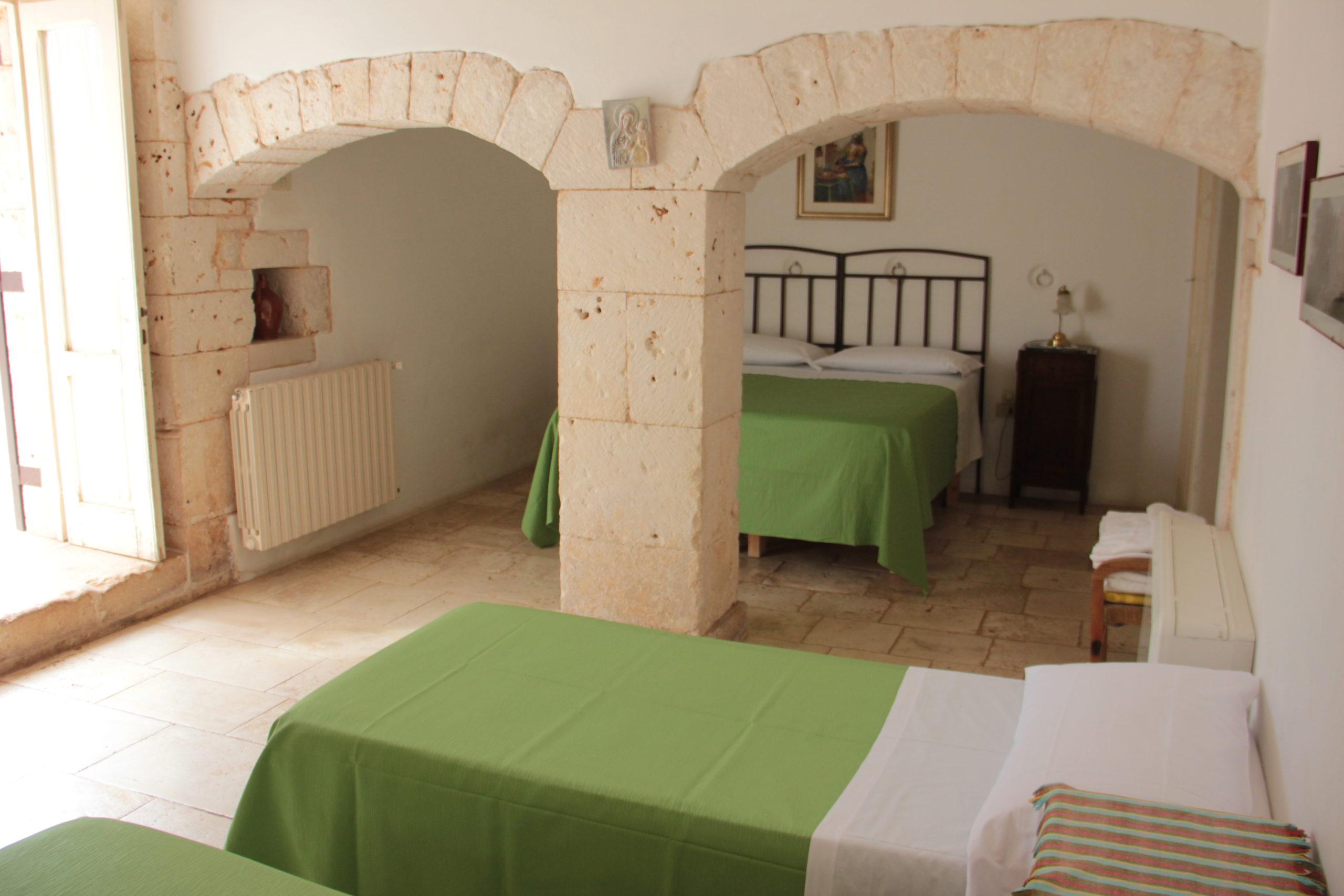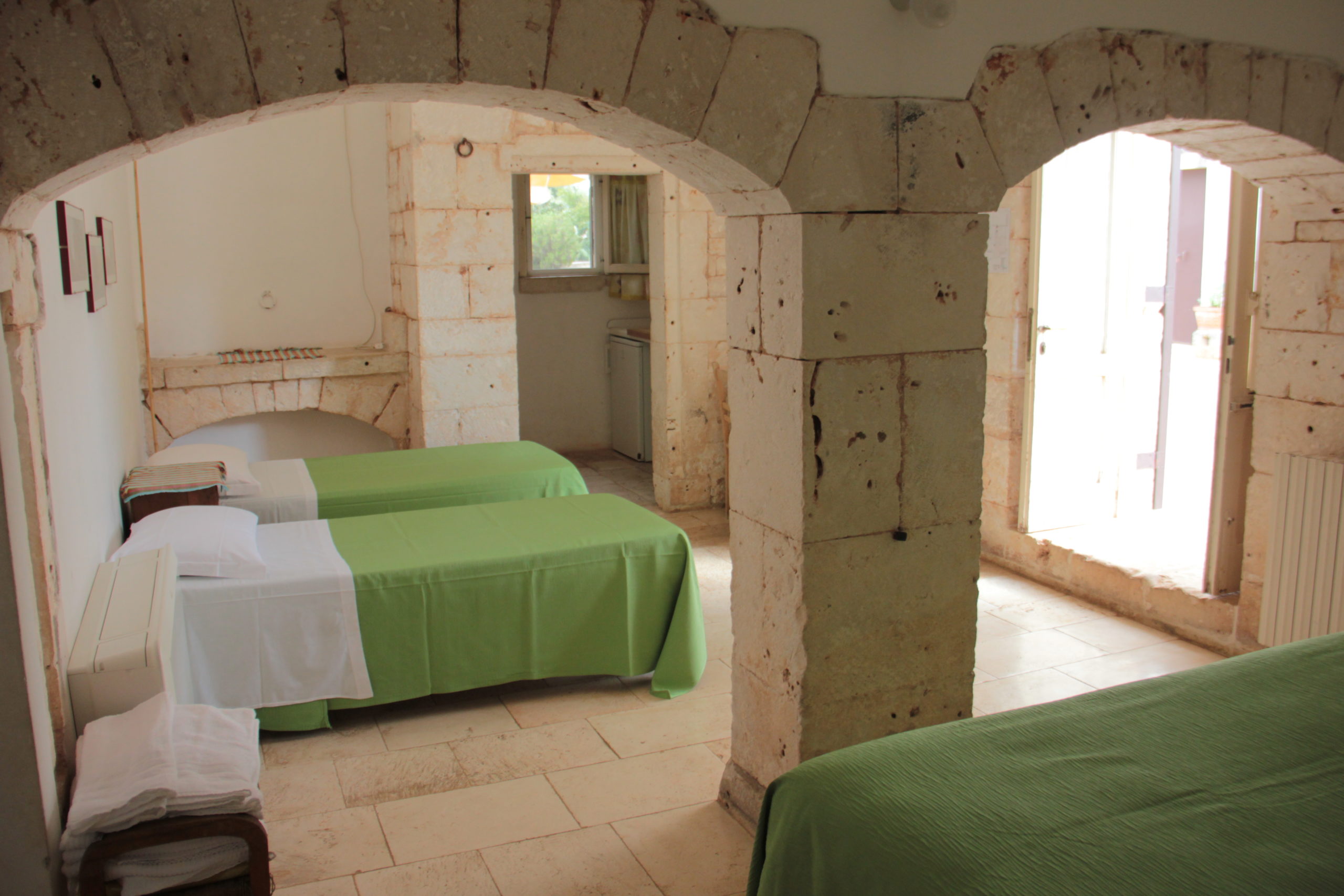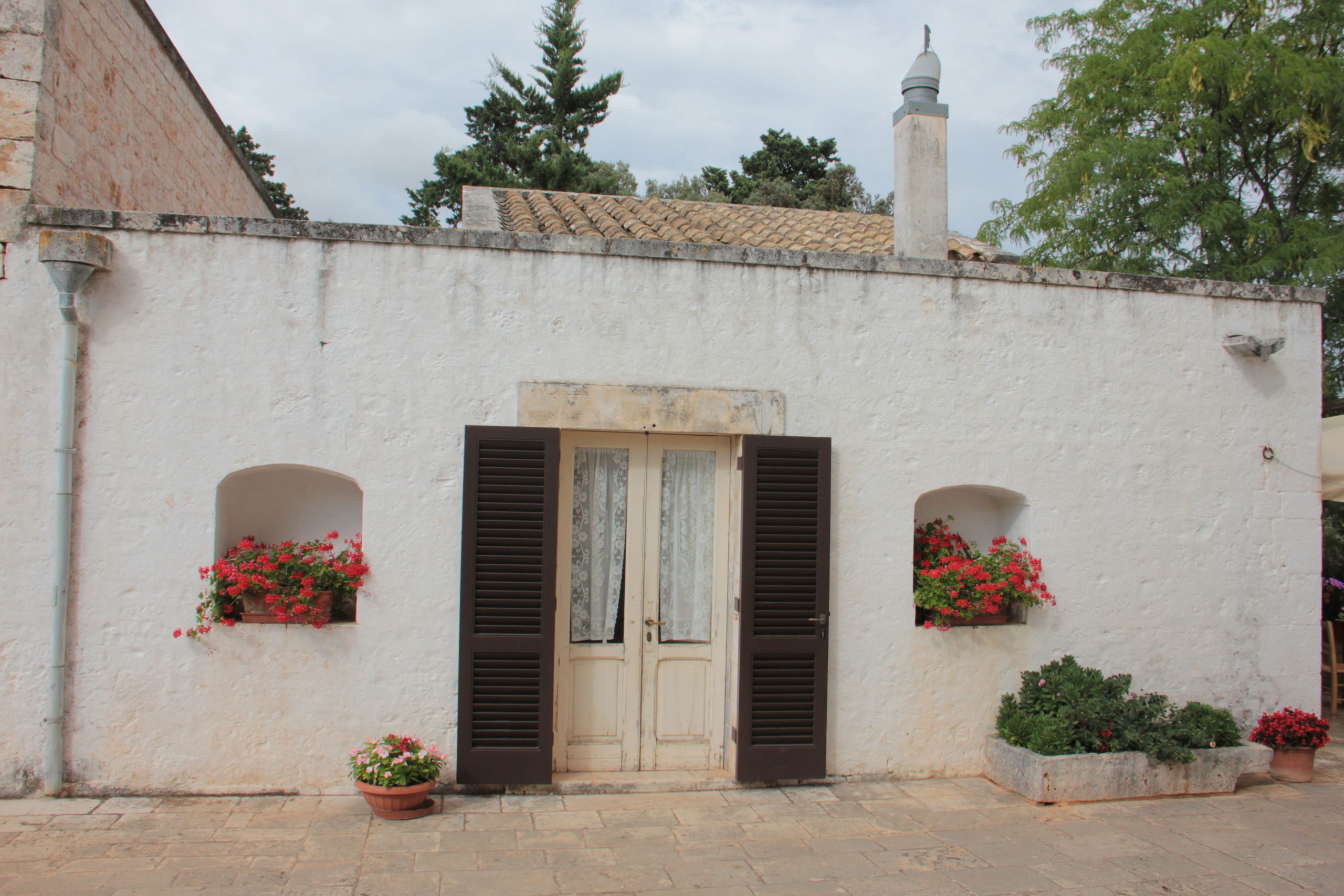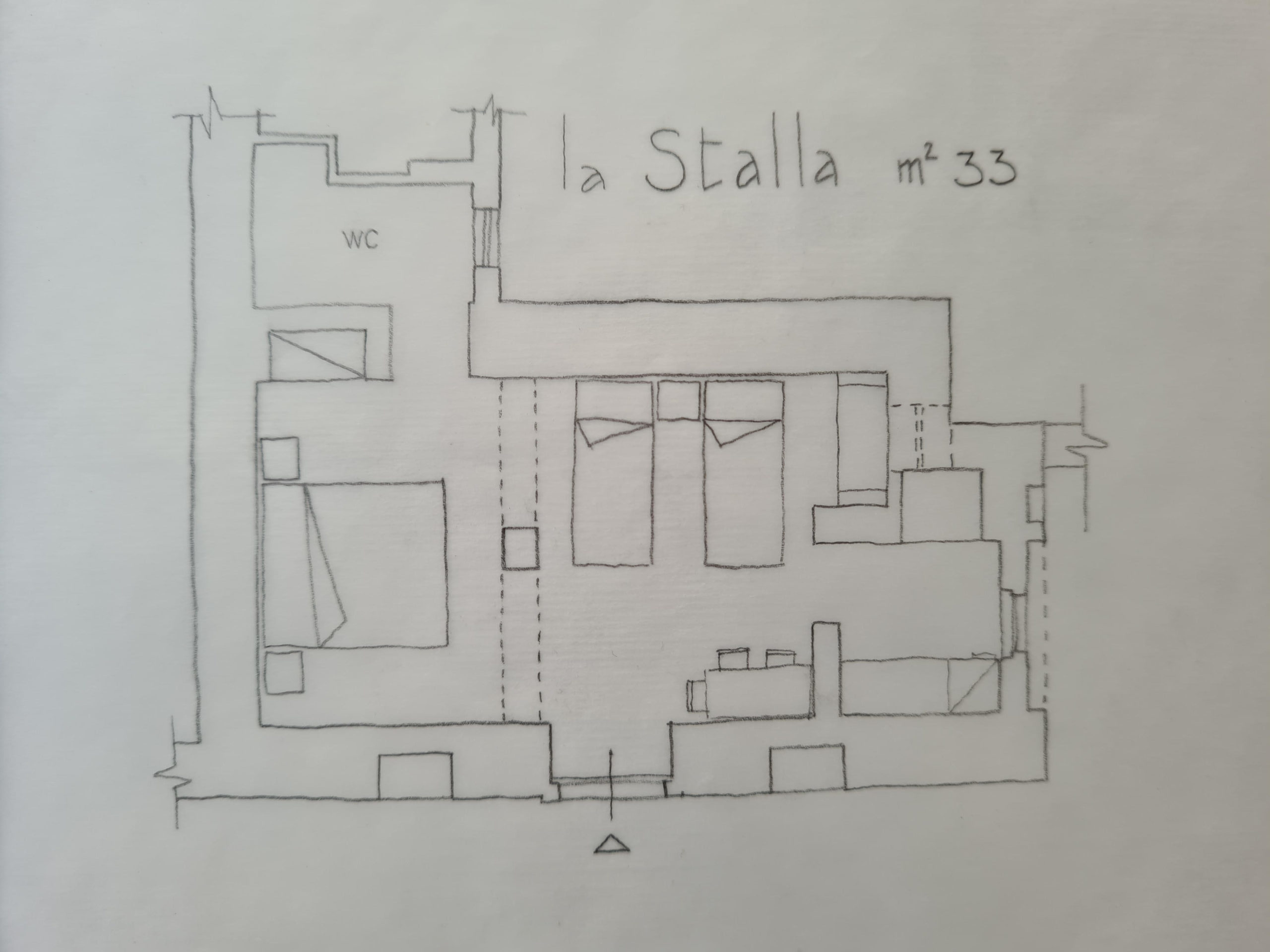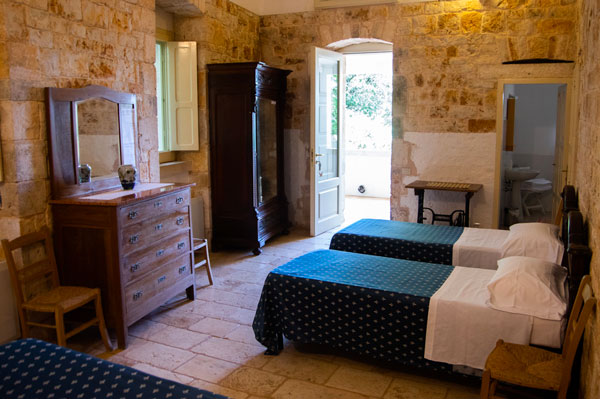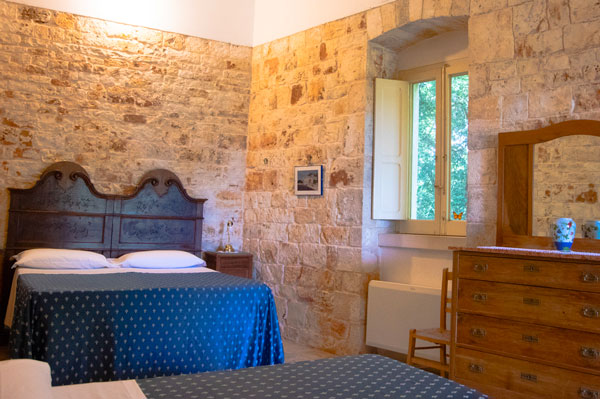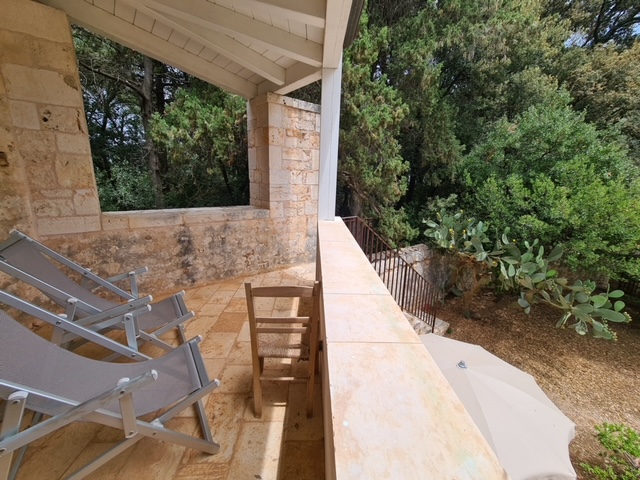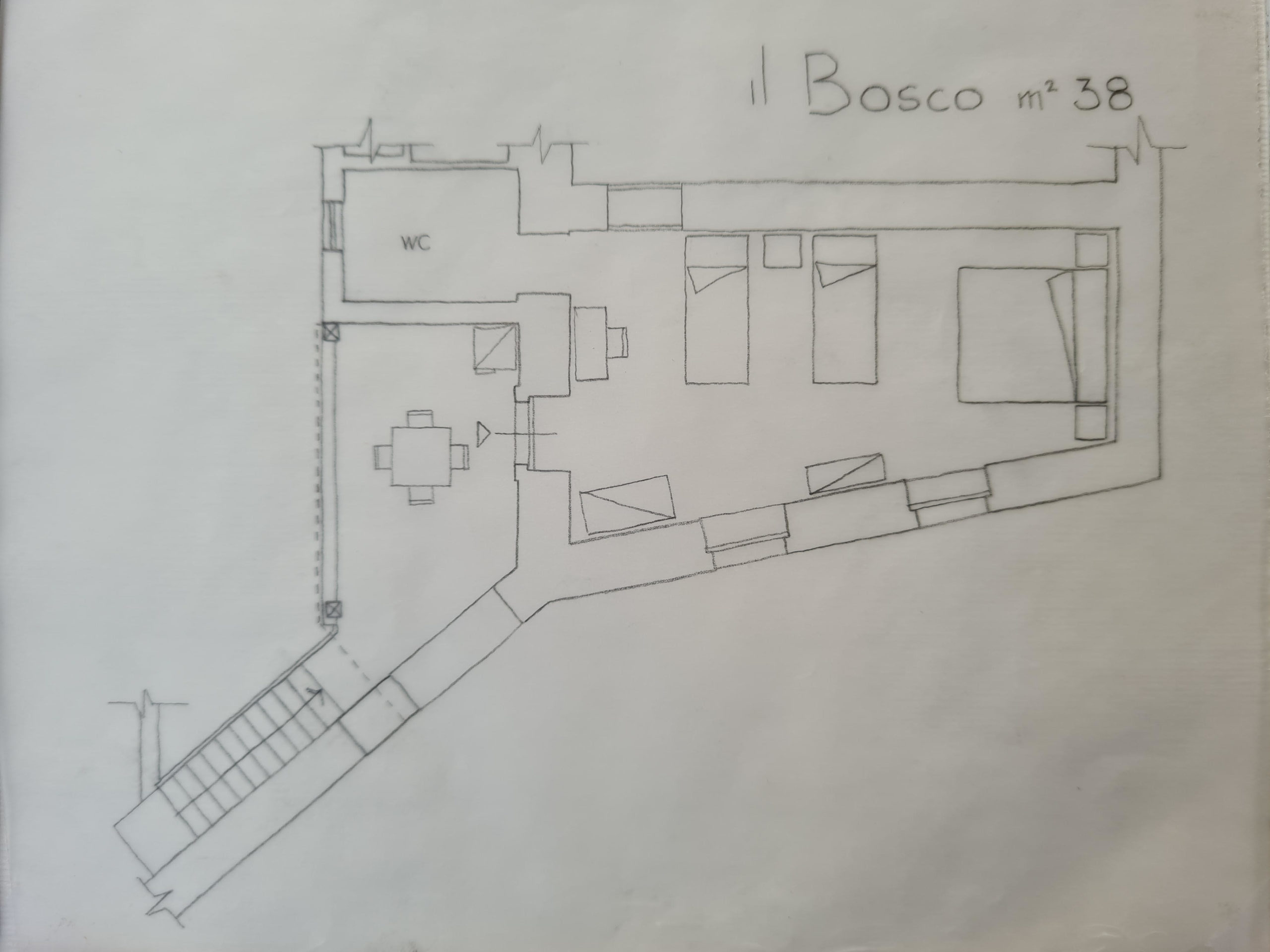 IL BOSCO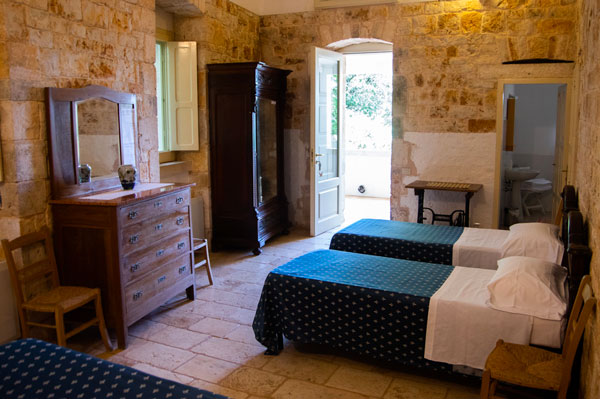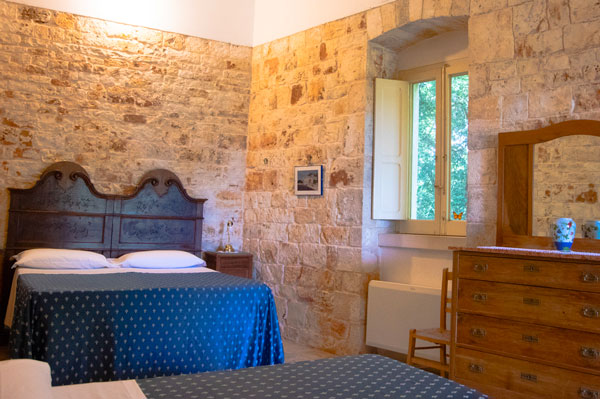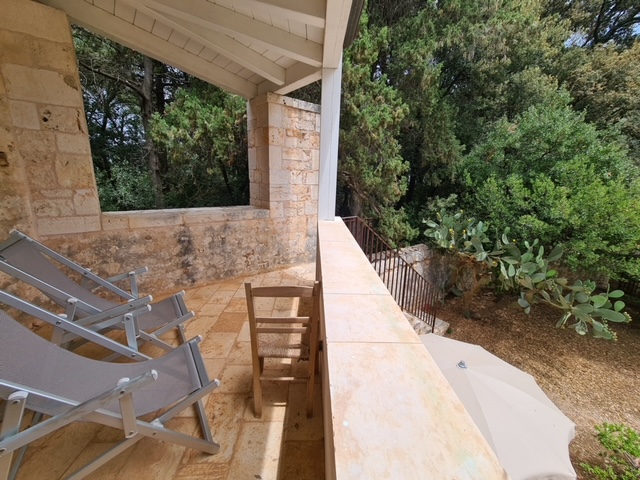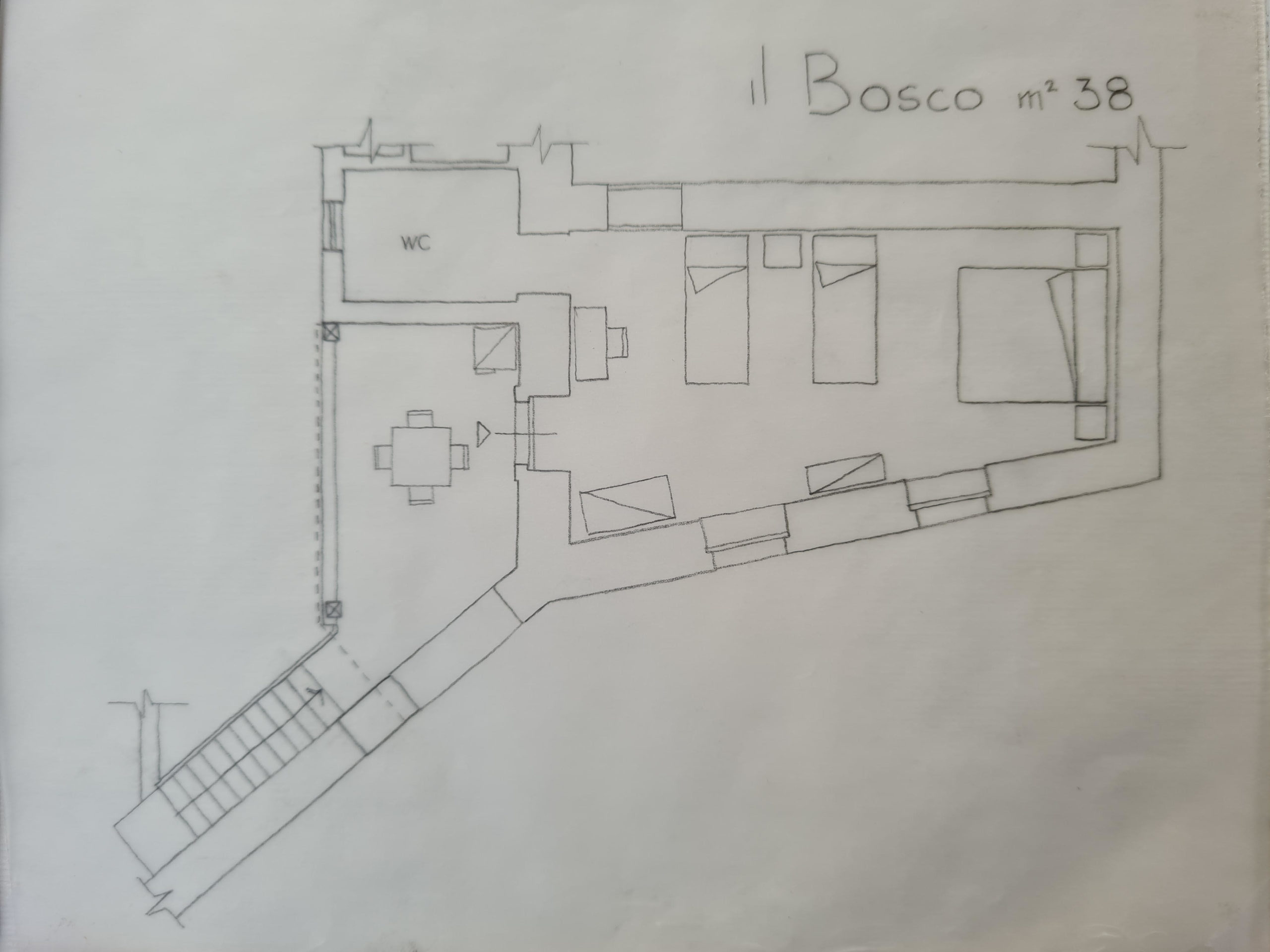 1 Double + 3 Single Beds
Air Conditioned
 38 M²

Large room with bathroom and covered veranda overlooking the garden and the forest of oaks and other essences of the Mediterranean.
The veranda has a table, chairs and fridge.
Access is from the garden.

IL SOTTOBOSCO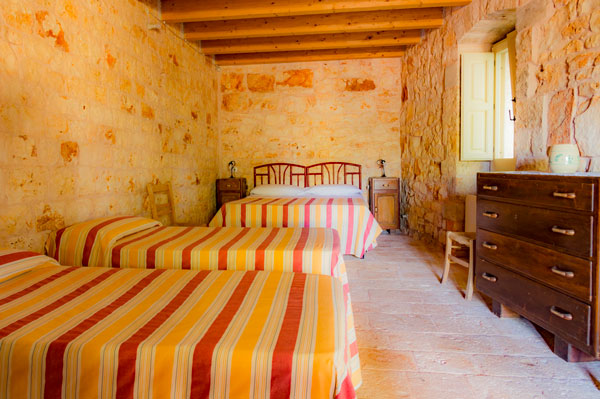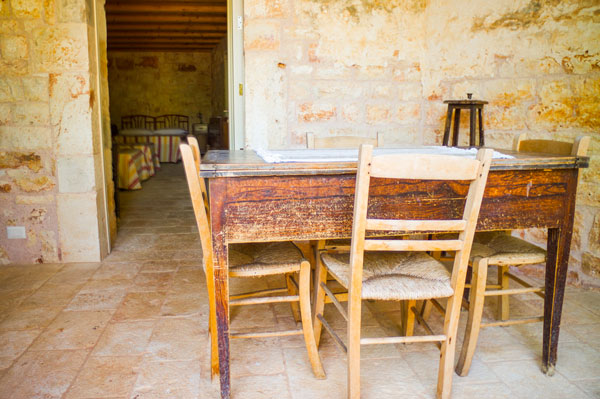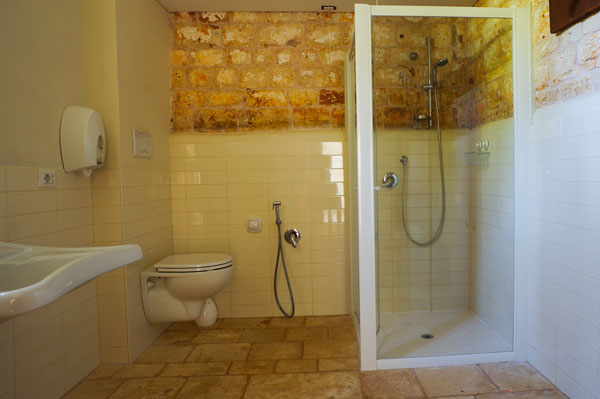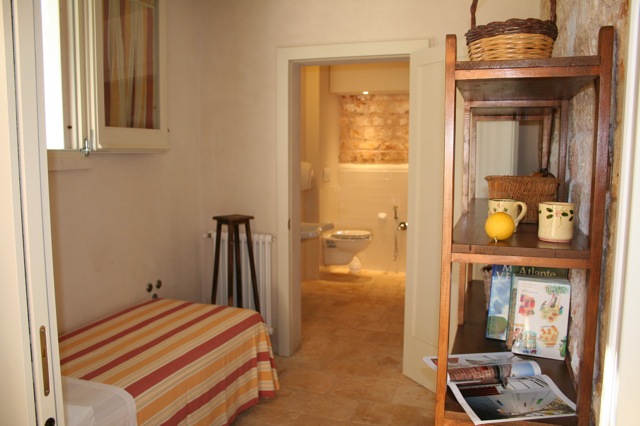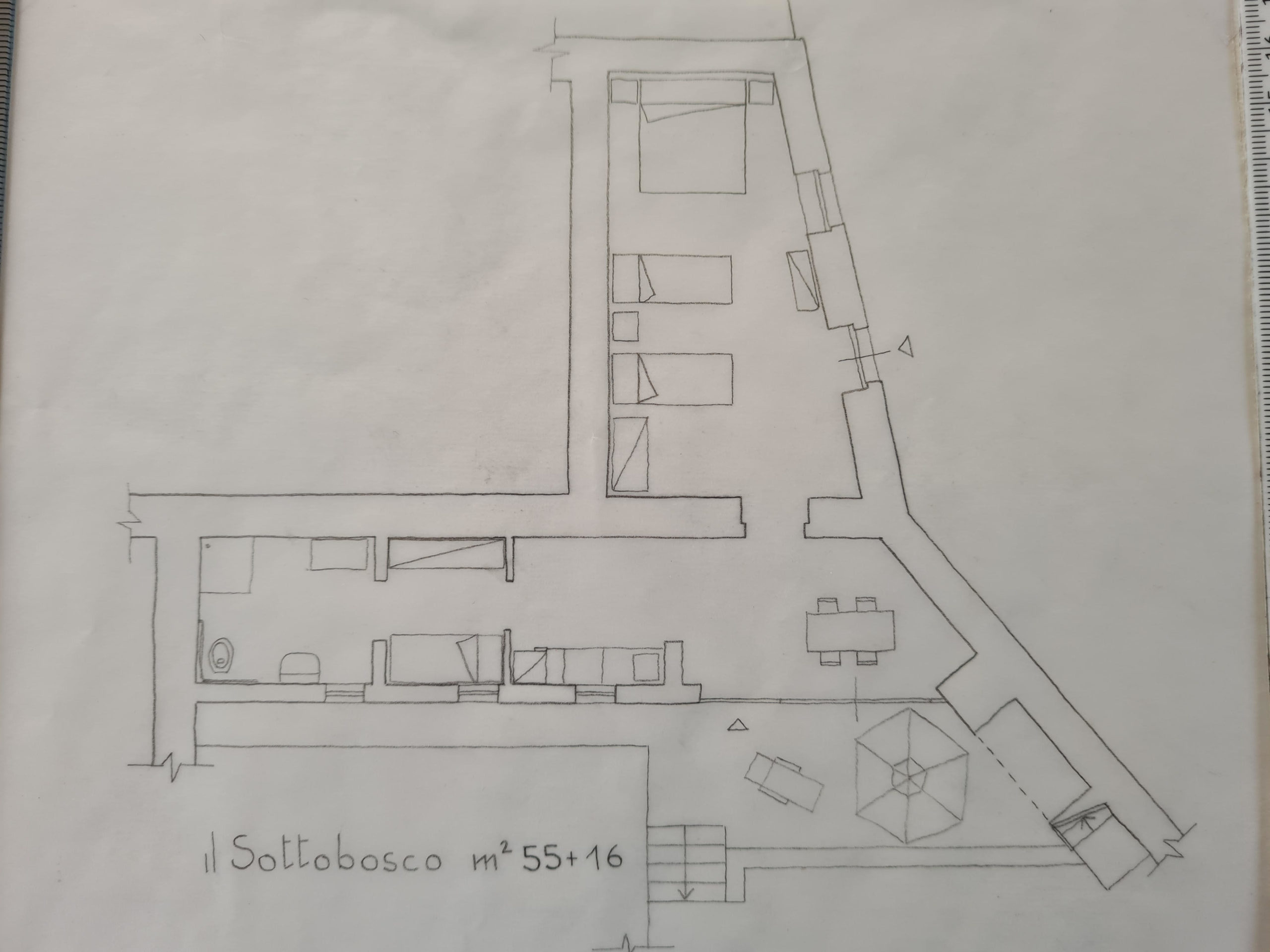 1 Double + 3 Single Beds
Air Conditioned
55+16 M²
Spacious accommodation with direct access from the forest and the garden.
It consists of a small outdoor courtyard with deck chairs, an entrance room, a large bedroom with a double bed and two single beds, a kitchenette with sink and fridge, no stove, and a small room between the kitchenette and bathroom where one or two single beds can be added.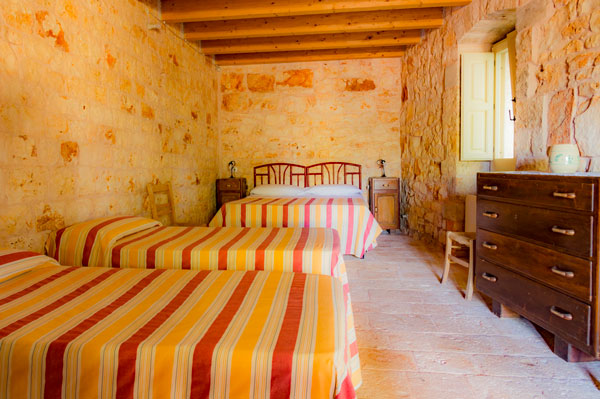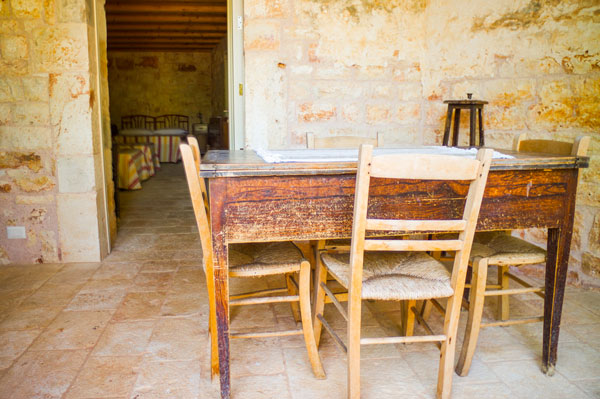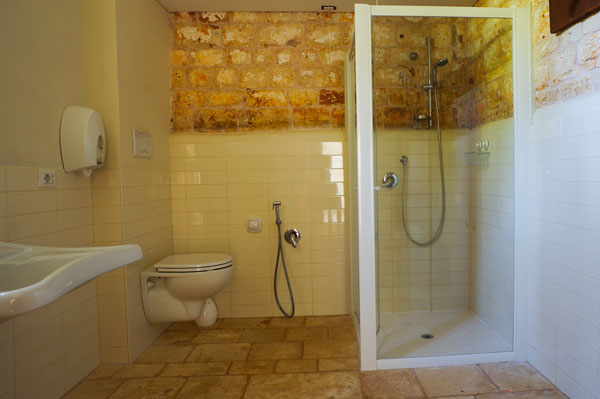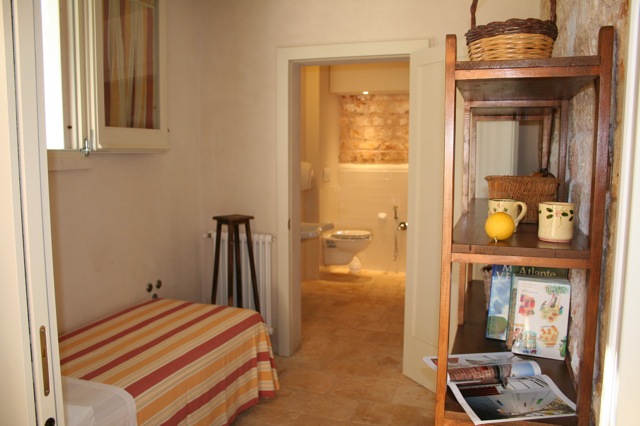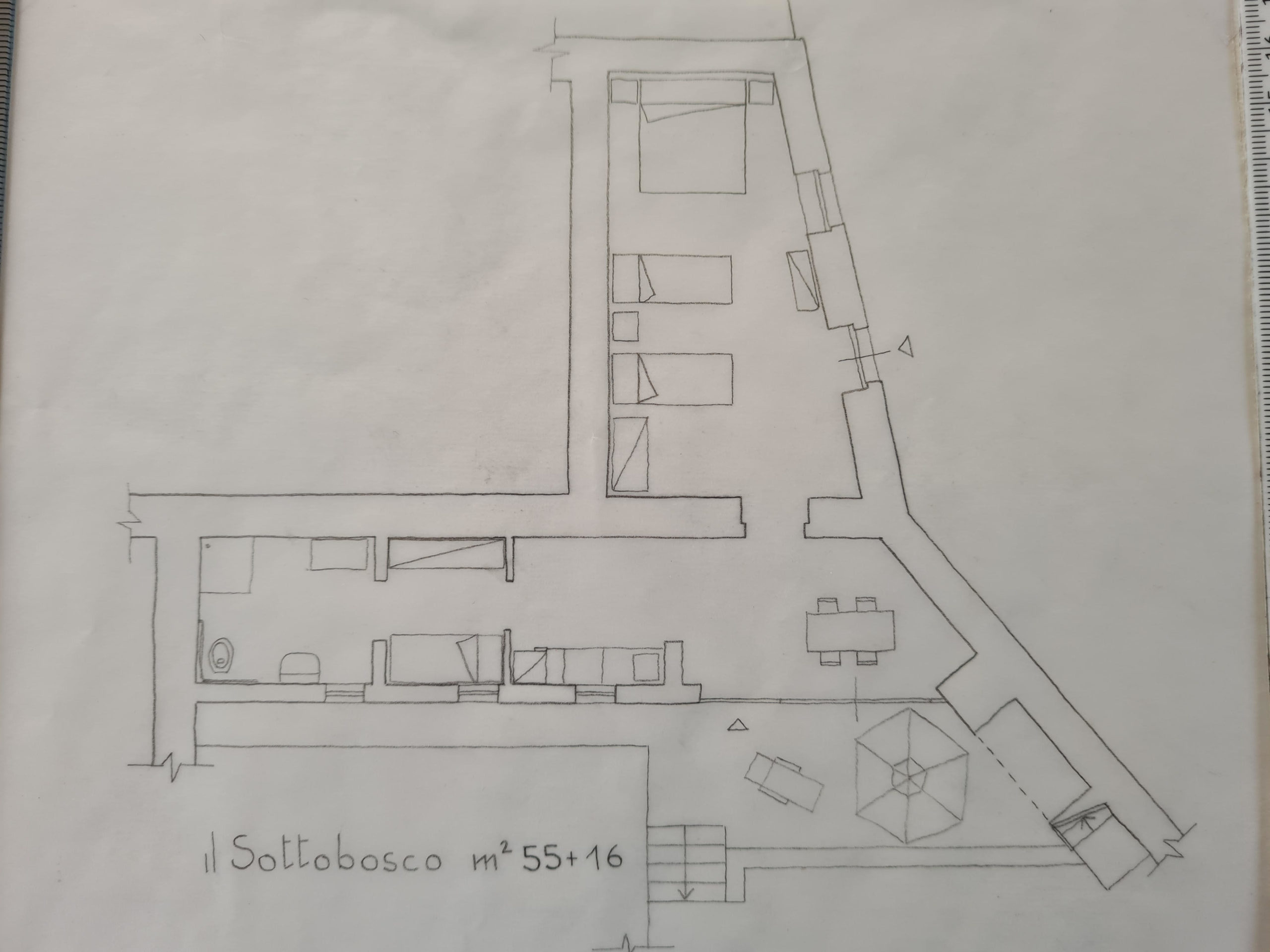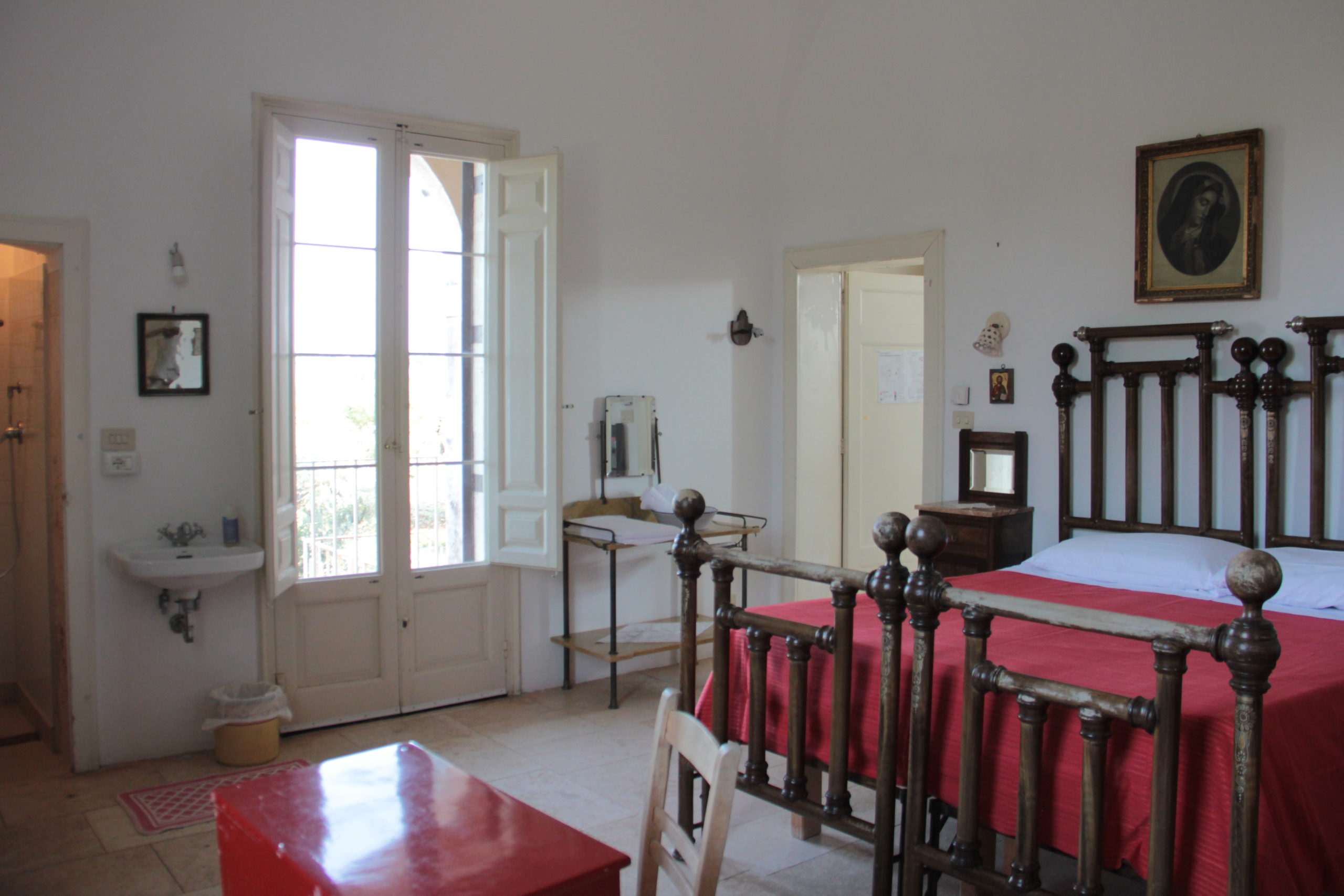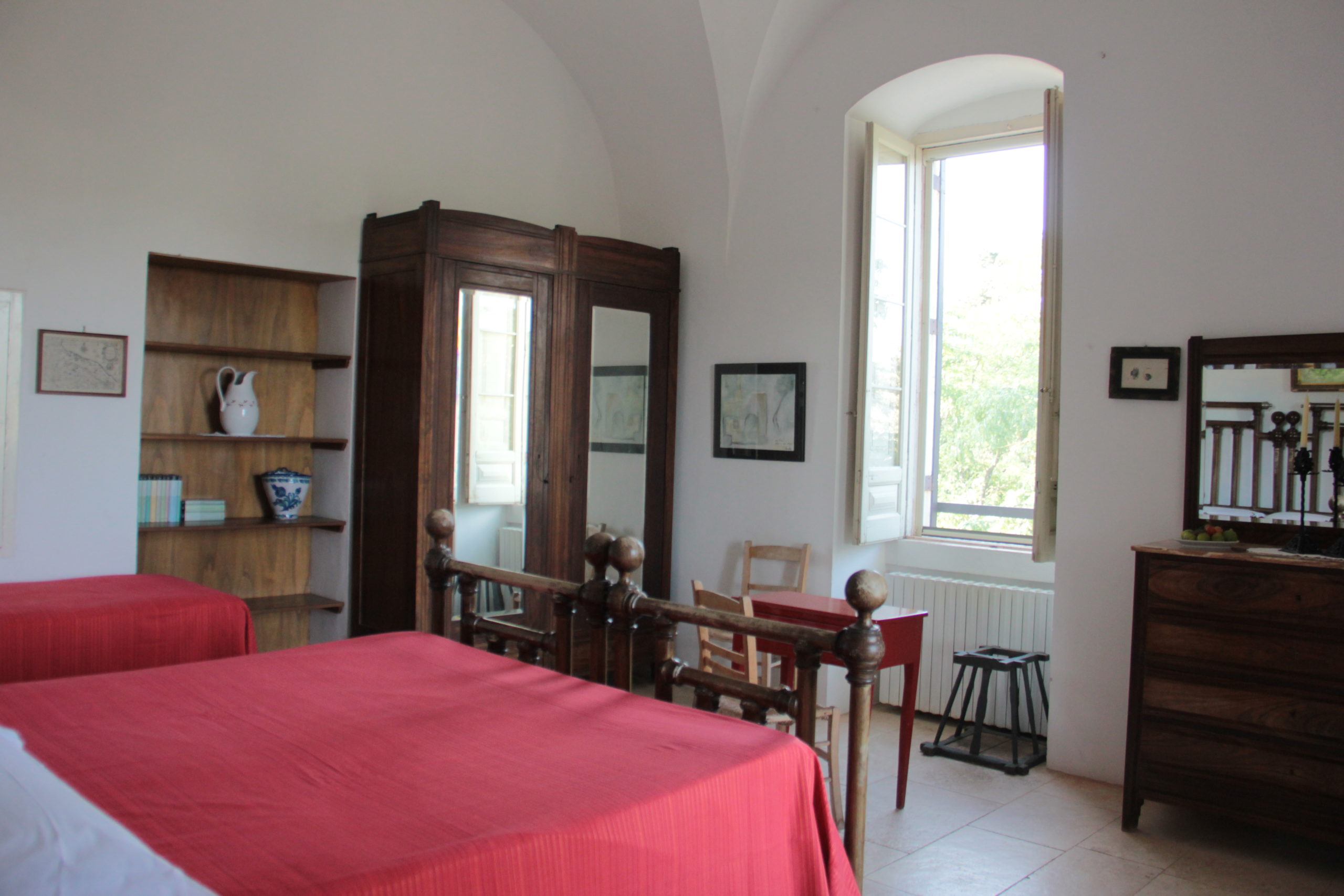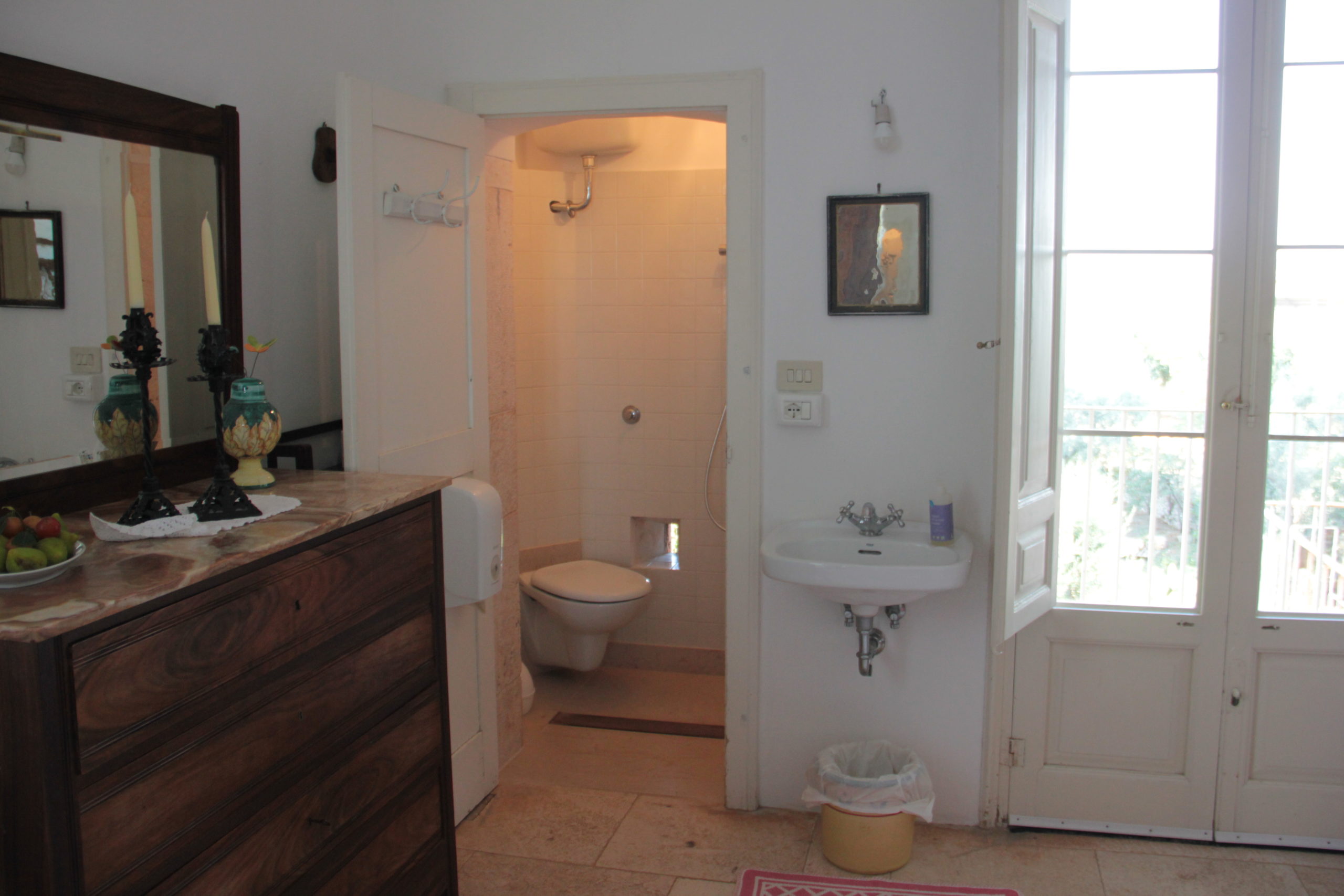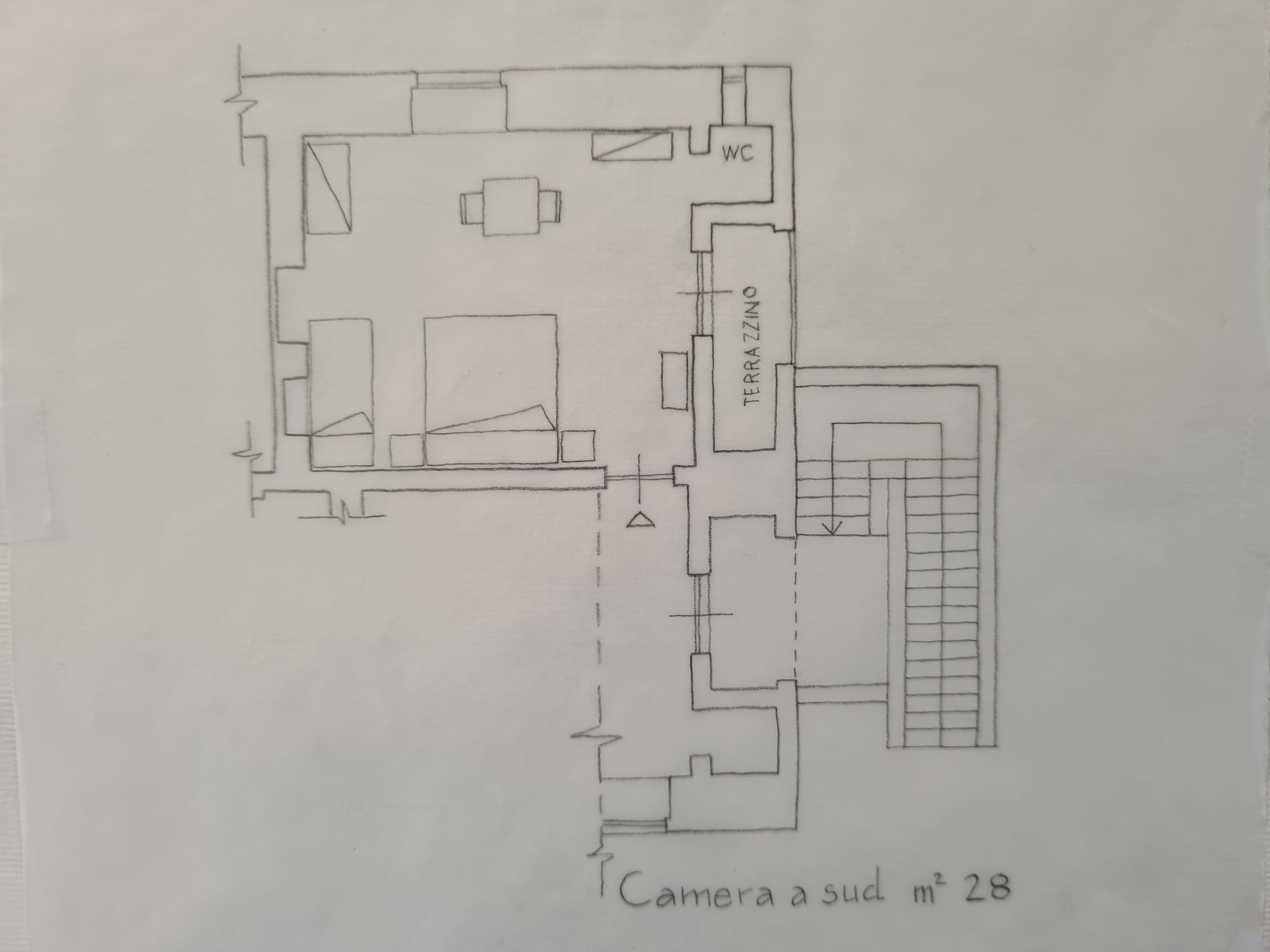 CAMERA A SUD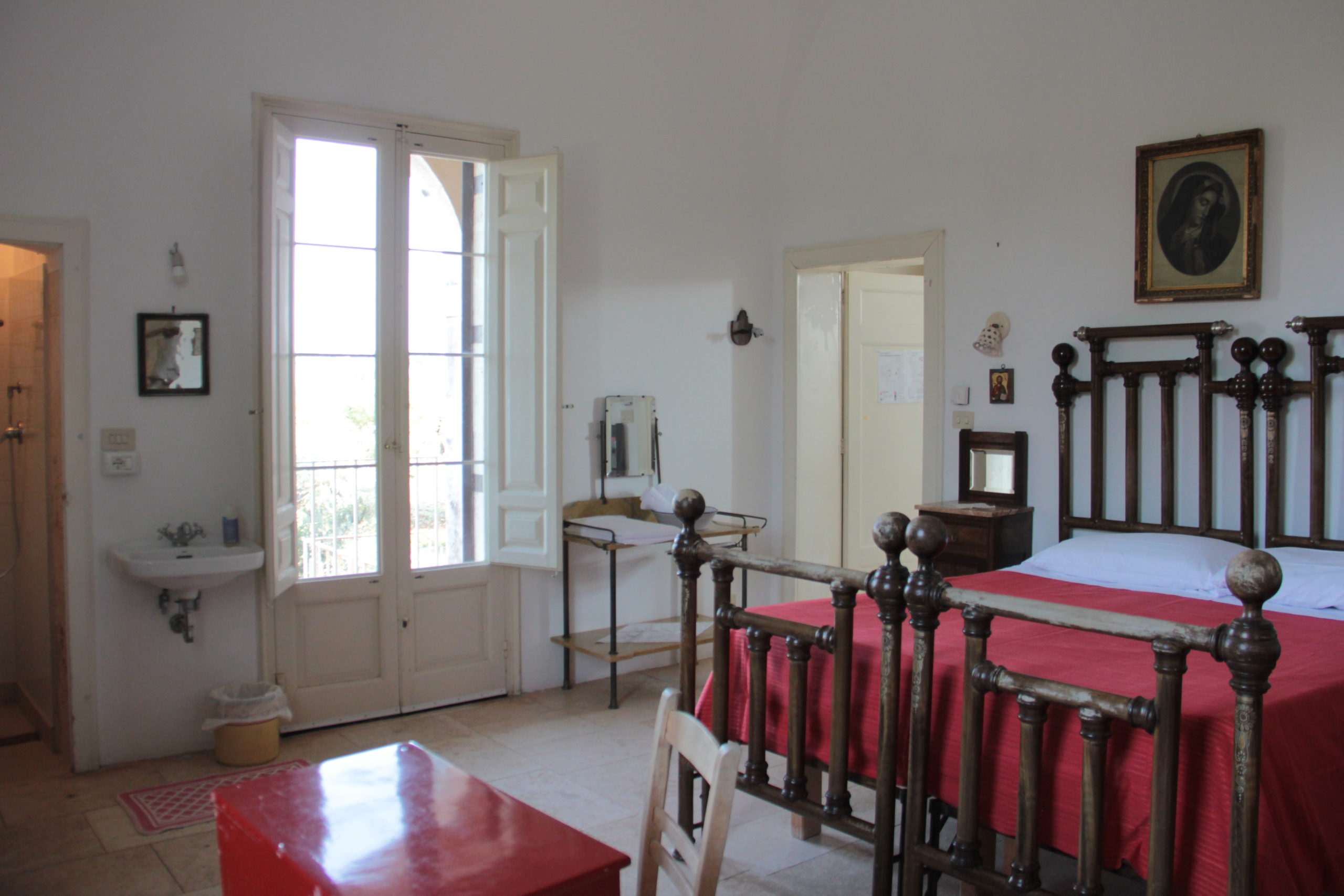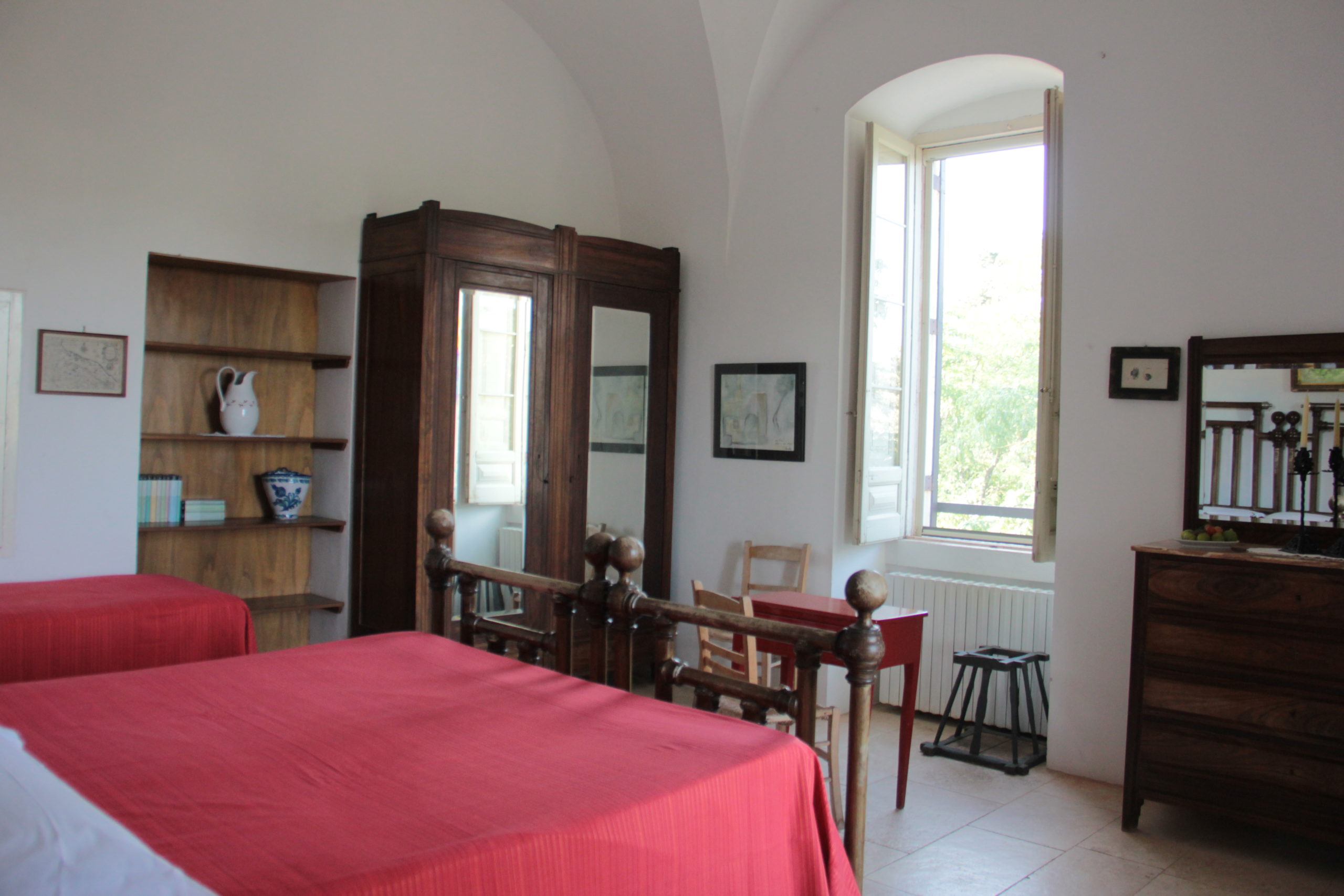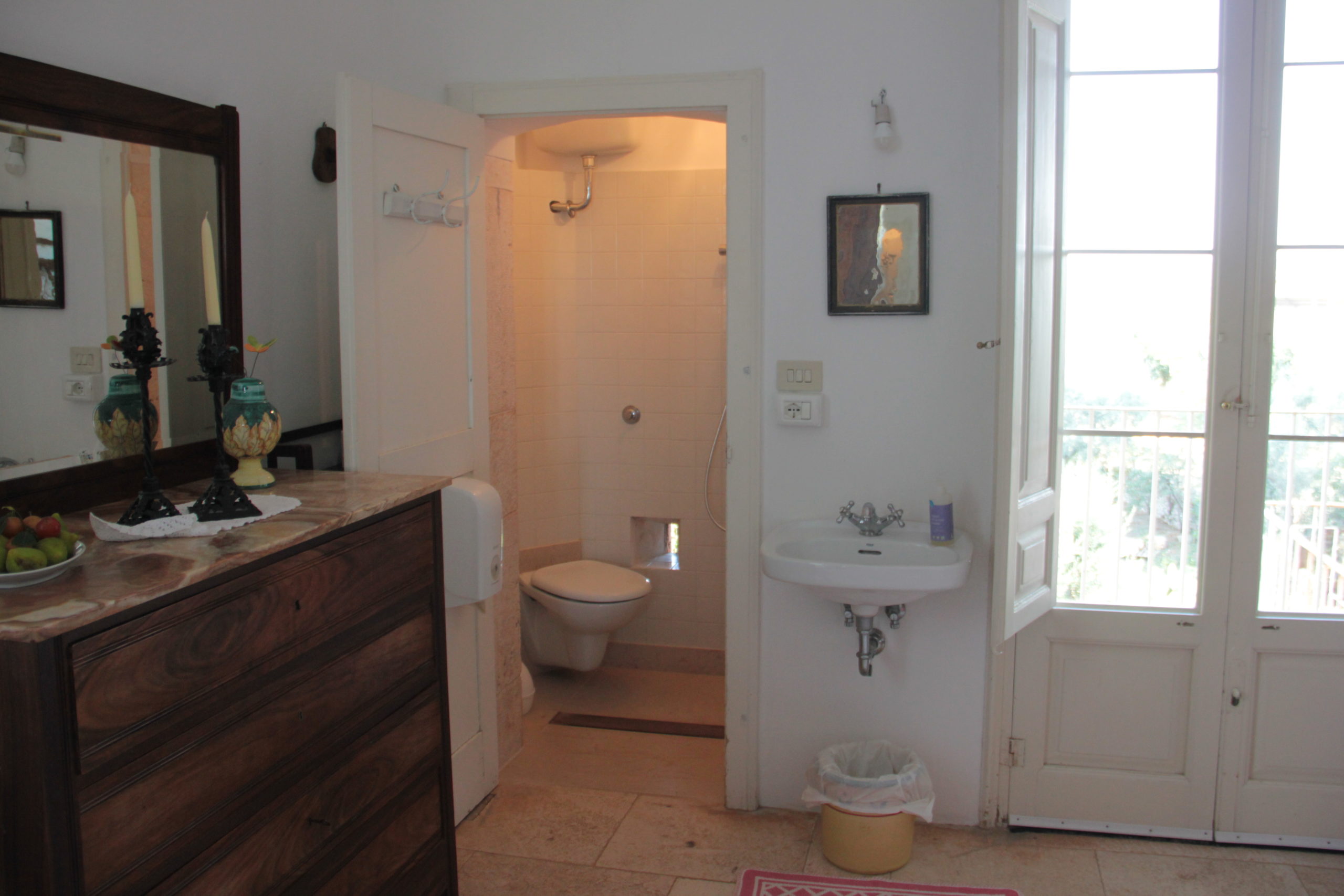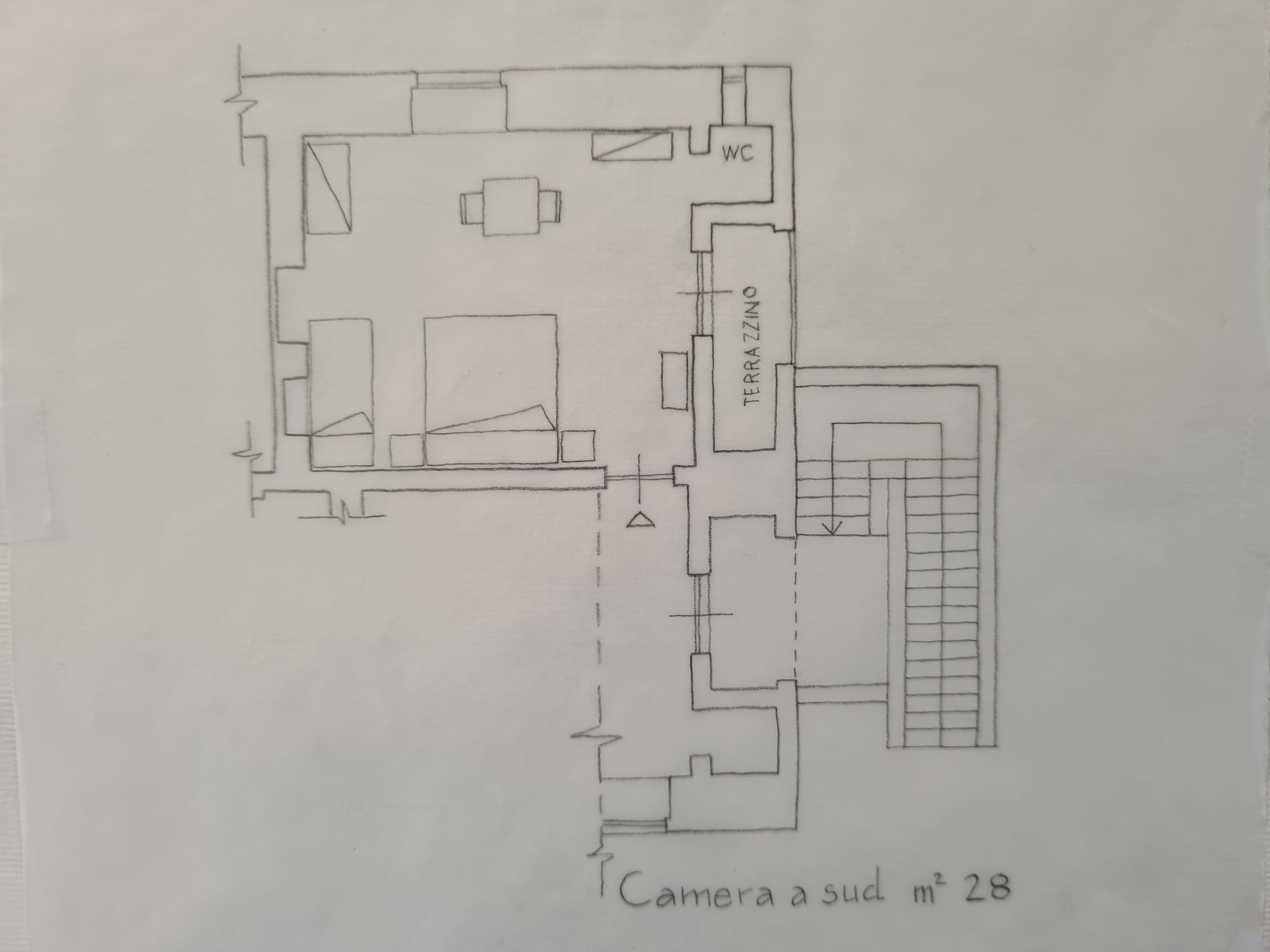 1 Double + 1 Single Bed
28 M²
Camera a Sud used to be 'Don Minguccio's' bedroom (Domenico's great grandfather). Its south facing french windows lead on to a small balcony and the other east facing window looks out over the courtyard. It is the biggest and the lightest of all the rooms in the house with beautiful star shaped vaulting. The small closet where 'il monsignore' used to ensconce himself, previous to its use as a WC, now doubles as a very small but functional bathroom.

SUSASUSO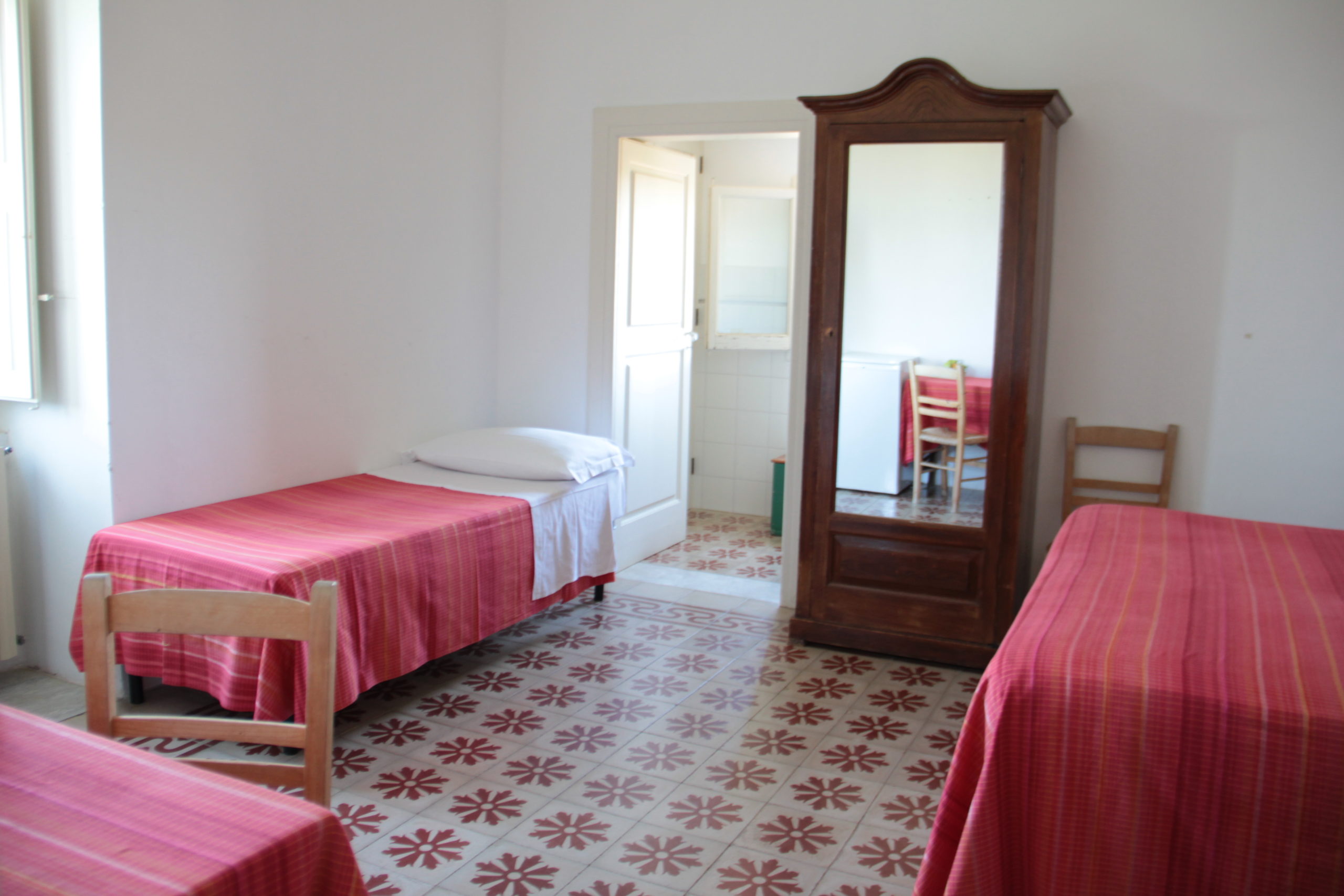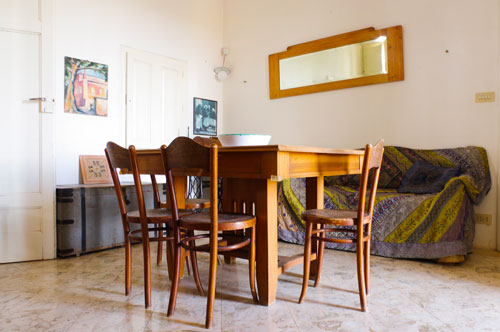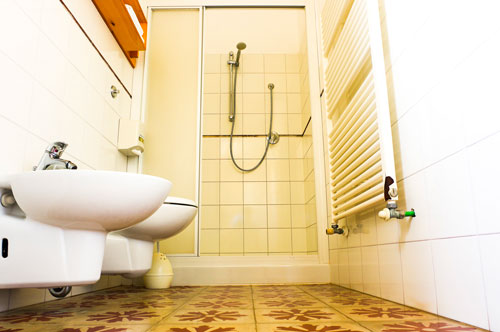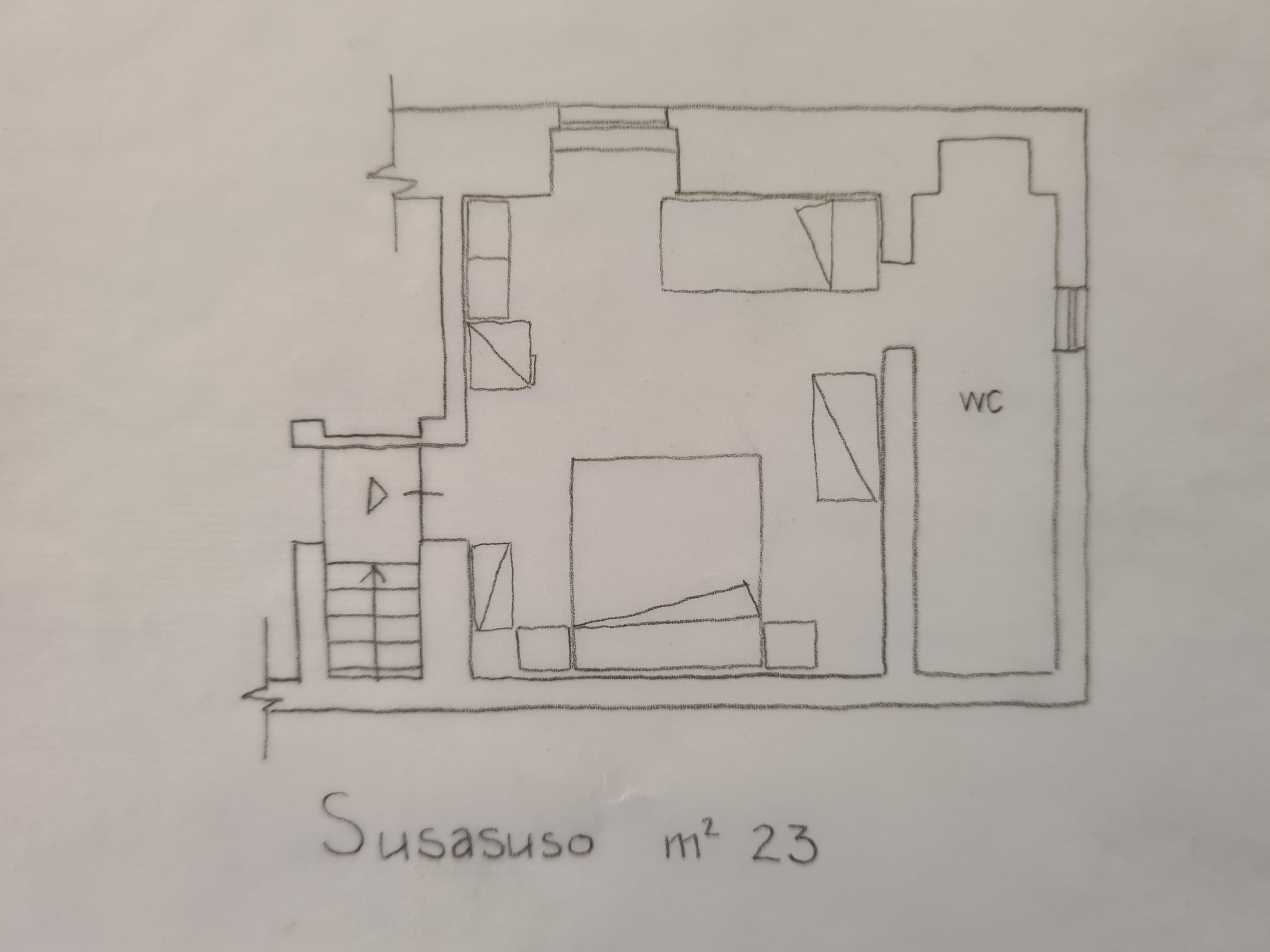 1 Double + 1 Single Bed
Air Conditioned
23 M²
'Susasuso' stands for above-above, therefore suitable for those with good legs!
From here guests can enjoy sweeping views and when the Tramontana (north wind) is blowing they can even catch a glimpse of the sea.
The room also has a sink and fridge.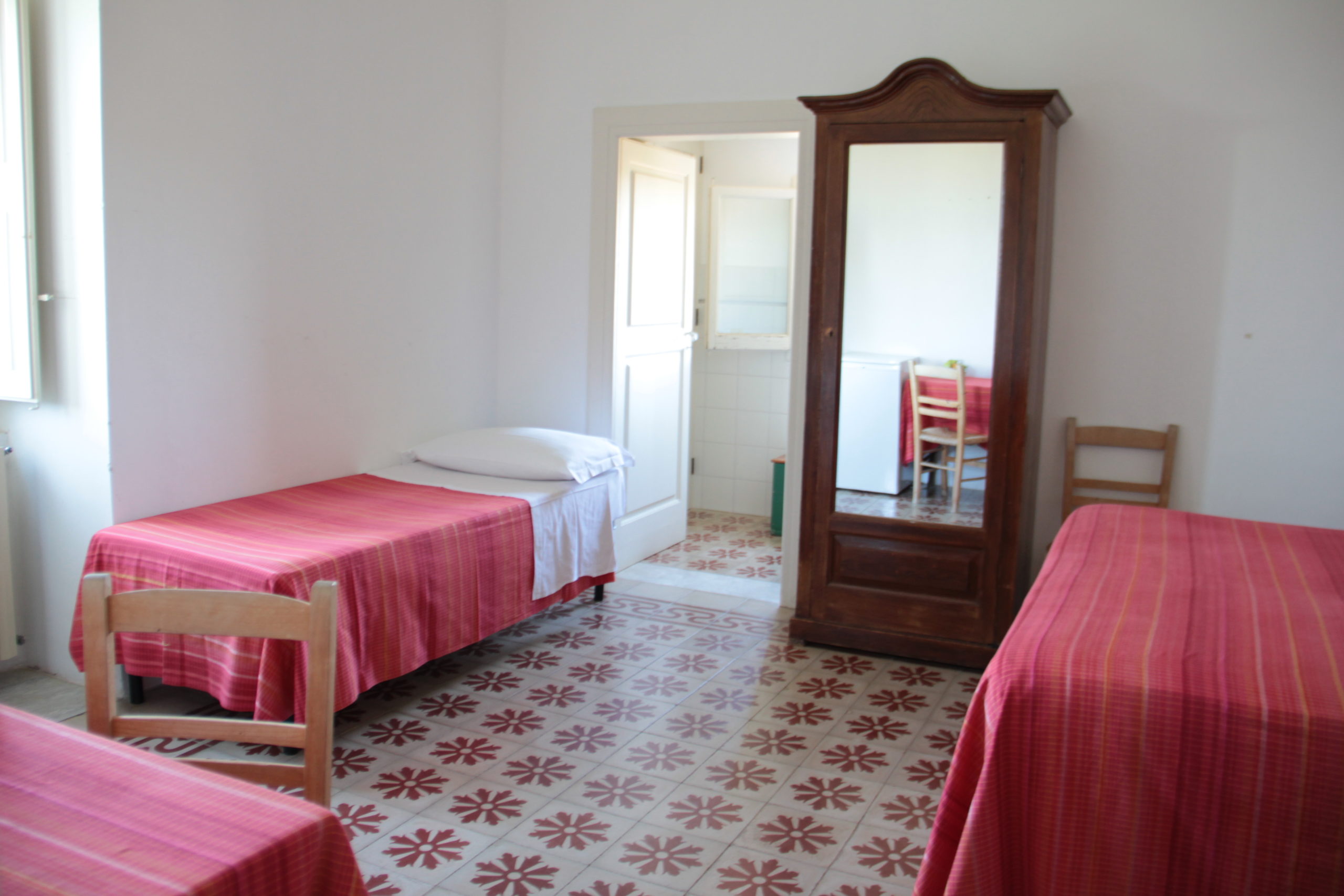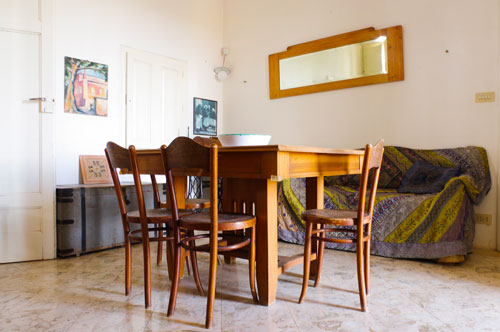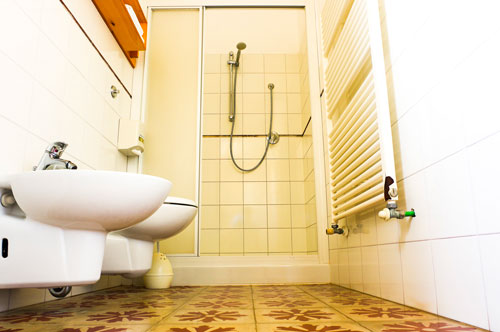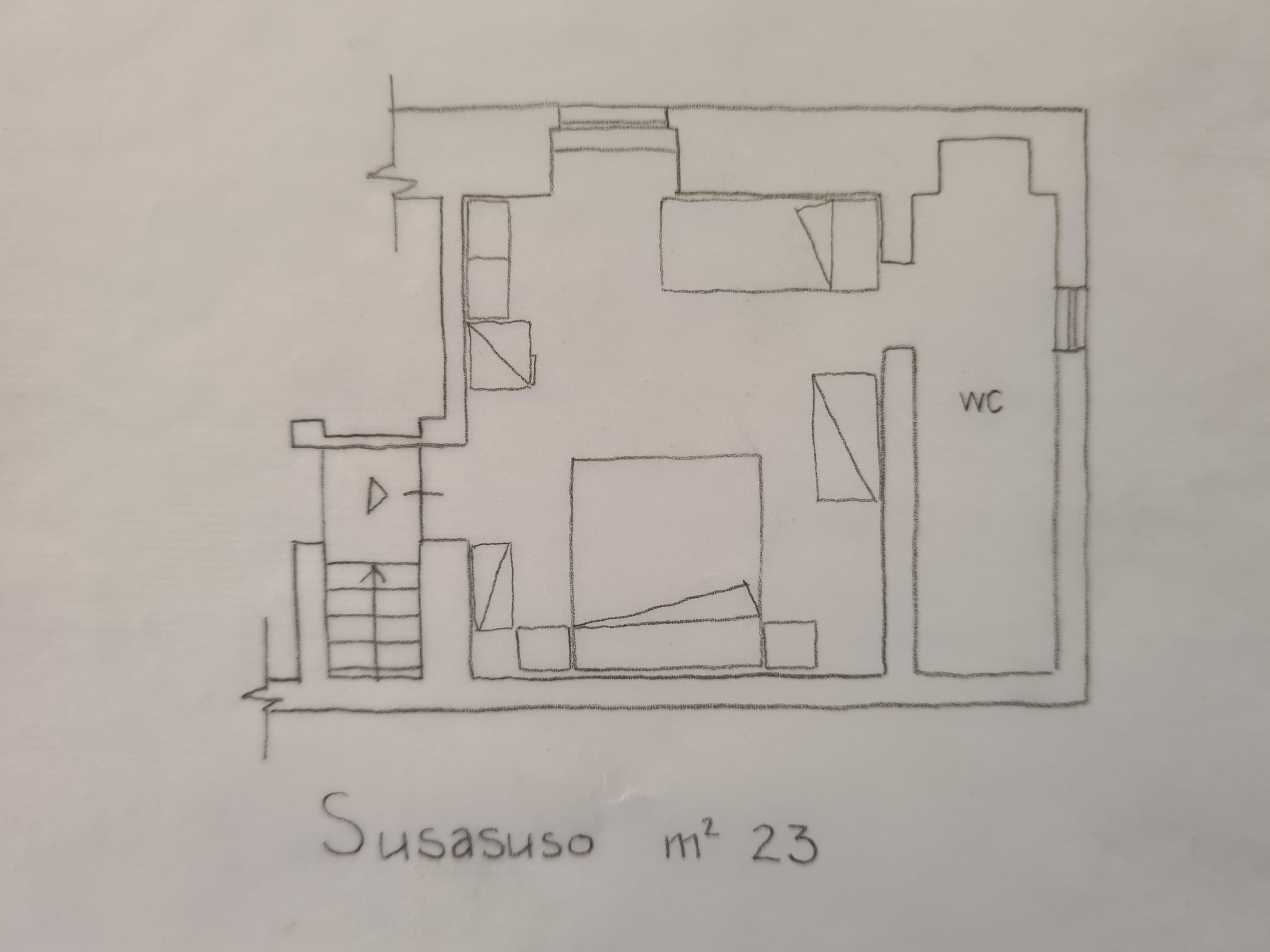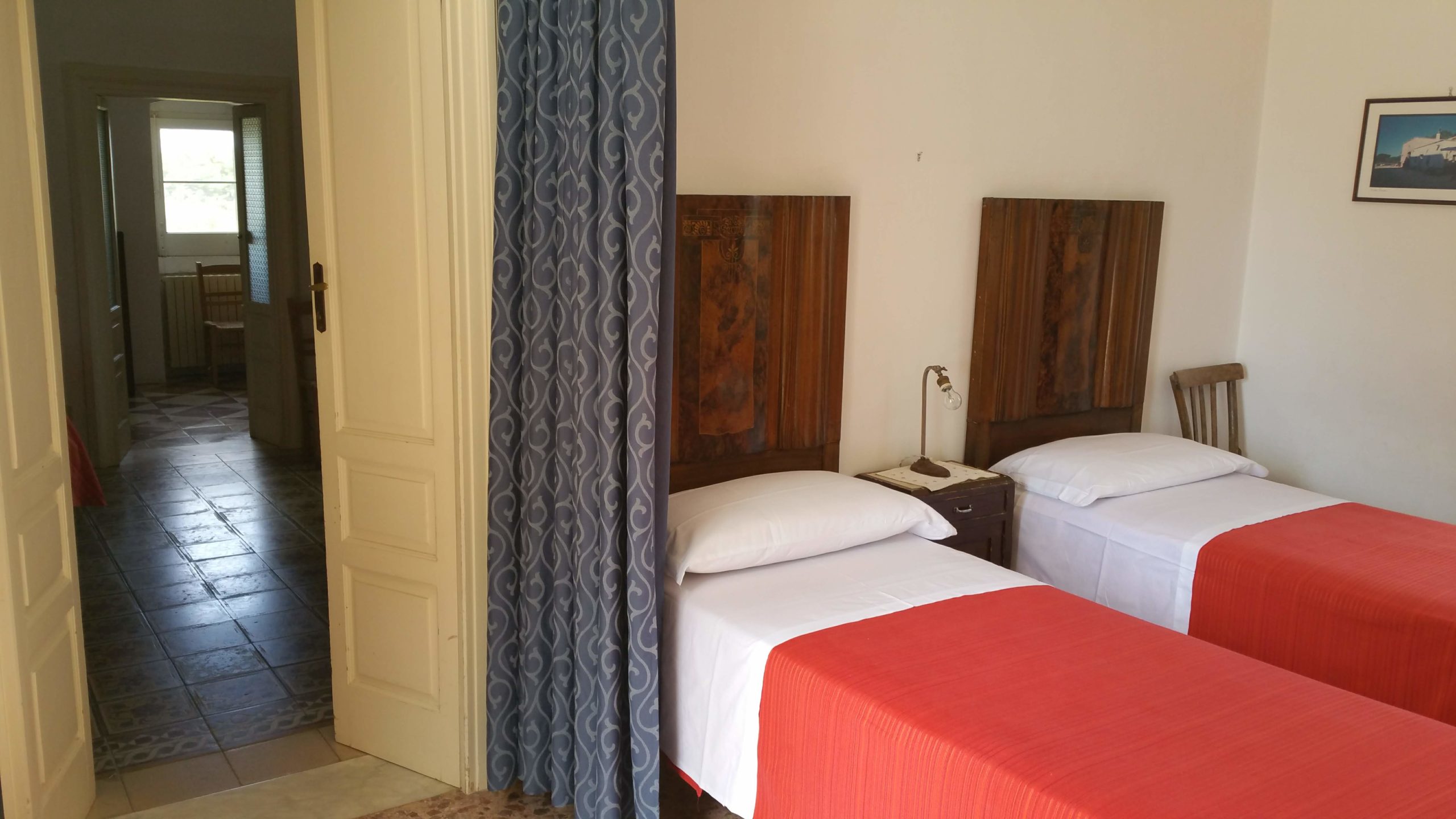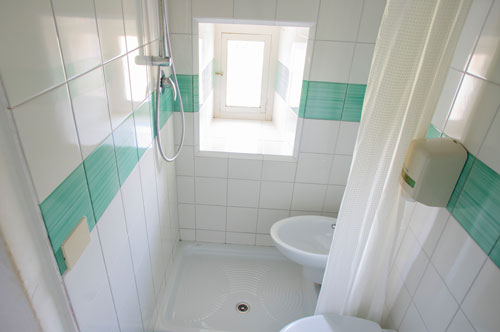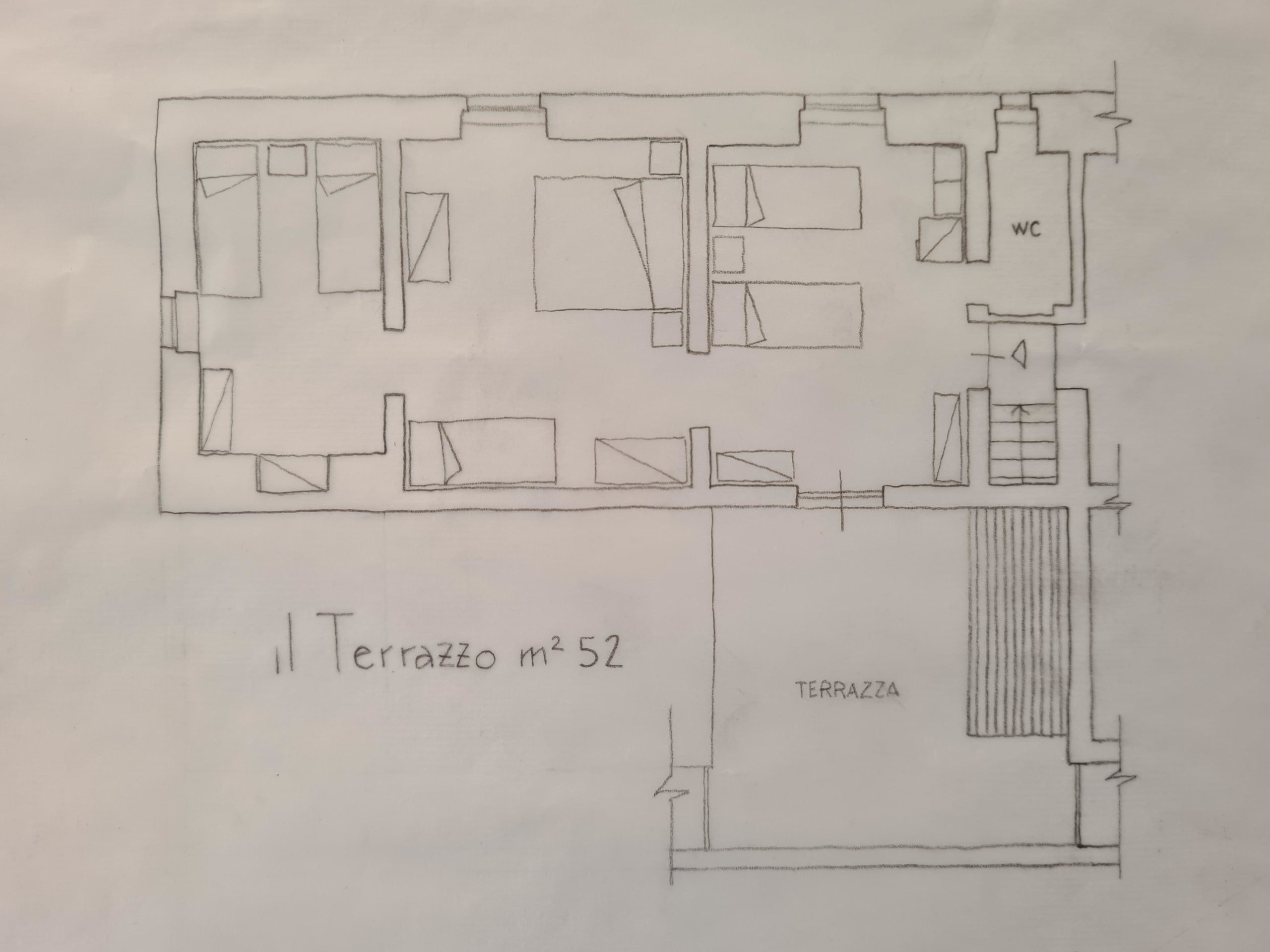 IL TERRAZZO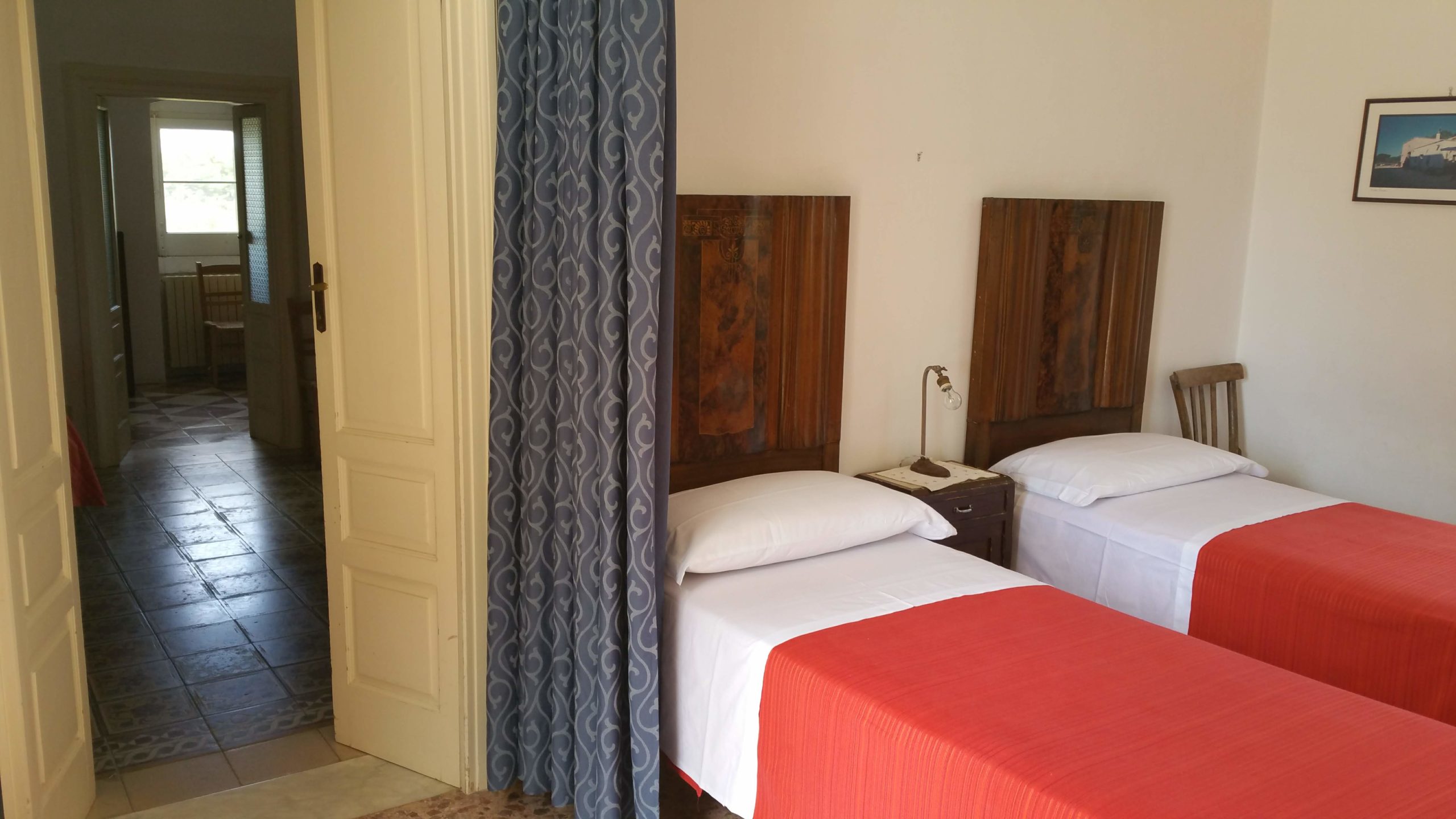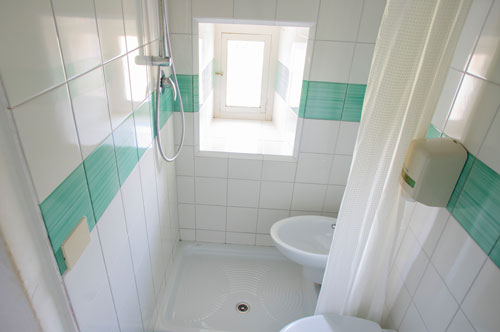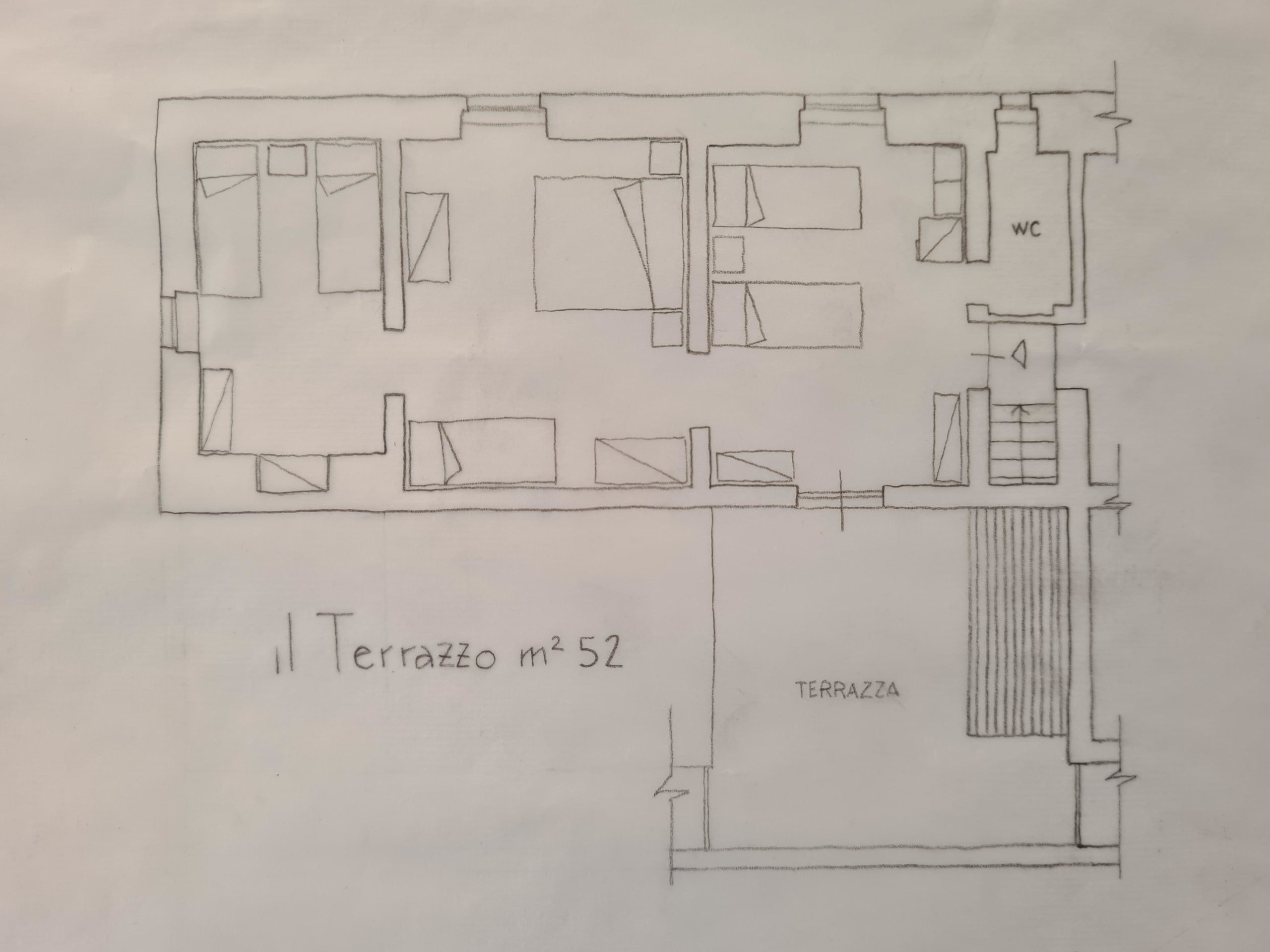 1 Double + 5 Single Beds
Air Conditioned
52 M²
Like Susasuso it is located on the top floor of the main house, so good legs are needed to mount the rather steep staircase with which it is accessed.
It consists of three intercommunicating bedrooms, bathroom and terrace.
It has a fridge and sink.

NOTE ON PRICES AND SERVICES
      Il servizio che offriamo è la mezza pensione, pernottamento, prima colazione e cena.  In camera doppia il prezzo varia da 84,00 a 94,00 euro a persona al giorno. Gli alloggi, tutti diversi tra loro, vengono quotati principalmente in base al numero di posti letto, ma anche in base al numero dei componenti della famiglia o del gruppo, all'età dei bambini, alla stagione, alla durata del soggiorno, al tipo di sistemazione etc. etc.Pertanto al posto di una complessa tabella con tutte le possibili casistiche vi diciamo più semplicemente che potremo formulare un'offerta precisa una volta ricevuta la vostra richiesta specifica, così potremo applicare sconti e riduzioni in base alle variabili sopra menzionate.       
Pets are welcome as long as they are docile and do not cause damage or disturbance. There is no daily fee but we require a supplement of 30 euros per week or per stay if the stay is less than one week.
Upon confirmation we require a deposit of 30% to be sent by bank transfer. In the case of cancellation, the deposit will not be refunded.       
In all of the accommodations and indoor spaces smoking is strictly forbidden. Thank you!